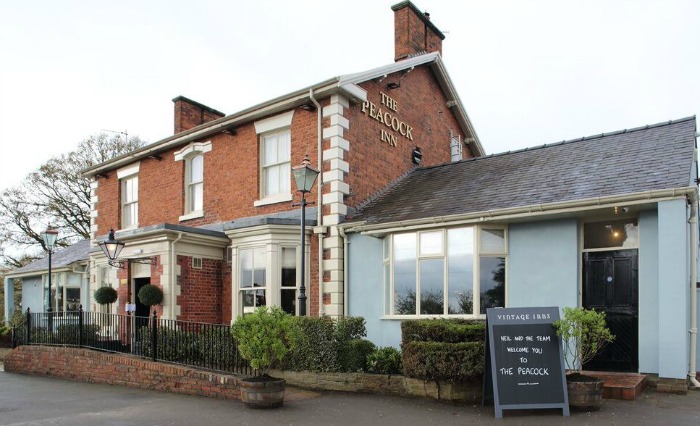 A refurbished pub in Nantwich has re-opened, creating 15 new jobs in the process.
The Peacock, on Crewe Road in Willaston, was taken over and renovated by Vintage Inns following an interior overhaul.
The pub reopened its doors in late November following a five-week closure, while the refurbishment work and recruitment drive were undertaken.
It has been refurbished as part of the Mitchells & Butler's acquisition of 173 Orchid sites in 2014.
The pub aims to deliver quality service and premium food, as well as having a fresh new look.
General manager Neil Busch, said: "Following the refurbishment, the pub looks incredible and has been given a new lease of life.
"Guests have been very complimentary about the new look and menu and we are thrilled with the feedback we've had.
"The team are excited to welcome more guests into the pub and we would encourage anyone who hasn't been to the Peacock, to come and experience our great food and hospitality."
A spokesperson for Vintage Inns said: "We are committed to providing a quality pub experience and creating a relaxed ambience for all guests.
"The Peacock is a true Nantwich local and the perfect place to get together with friends and family and enjoy a glass of something great."
Throughout December, the Peacock is offering a festive menu, with prawn and lobster cocktail starter, hand carved turkey and trimmings, and orange scented crème brûlée to finish.
The pub also offers a fixed price menu with two courses for £13.95 or three courses for £16.95 on selected dishes Monday-Friday.
For details, visit http://www.vintageinn.co.uk/content/vintage-inn/en/restaurants/north-west/thepeacocknantwich or call 01270 624069