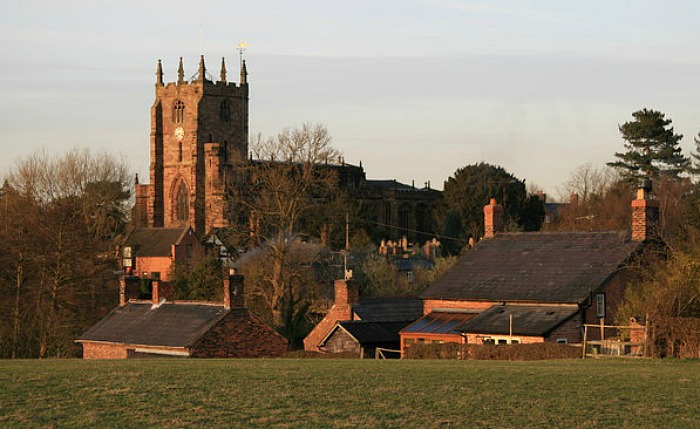 Bunbury's Neighbourhood Plan has successfully passed a key milestone.
The plan, designed to protect the community from unplanned and unsustainable development, has been given the green light by a planning examiner.
Bunbury Parish Council was one of the first in Cheshire East to take up the new neighbourhood planning powers.
Following a public hearing, the examiner has declared the Bunbury Neighbourhood Plan meets and passes all the relevant tests.
Subject to some modifications, the plan can move forward to a local referendum, where residents in Bunbury can vote on it.
If the referendum is successful, the policies in the plan will be brought into full effect and used when Cheshire East Council considers planning applications in Bunbury parish.
Cllr Ainsley Arnold, Cheshire East Council Cabinet member in charge of housing and planning, said: "This is a fantastic achievement for the parish council and the neighbourhood plan steering group.
"I'd like to congratulate everyone involved on all the hard work that's been put in to reach this point.
"Neighbourhood plans are a key part of our commitment to putting 'residents first' and we fully support communities in putting them in place.
"Neighbourhood plans enable local people to develop policies to address those planning matters that affect not only their interests but also their wellbeing.
"They allow communities to take ownership of planning policy, which directly impacts on their lives.
"The next steps are to put this plan to the people of Bunbury and ask if they would like it to be used to inform and shape planning decisions.
"If more than half of those that vote are in favour of the plan, Cheshire East will formally 'adopt' it and bring it into force."
Bunbury is the second neighbourhood plan to pass examination in Cheshire East, following one from Brereton, near Sandbach.
The plan contains policies designed to shape development in Bunbury, including policies on local design, landscape and scale of development.
A referendum is anticipated in the spring.
(pic under creative commons licence by Peter Styles)