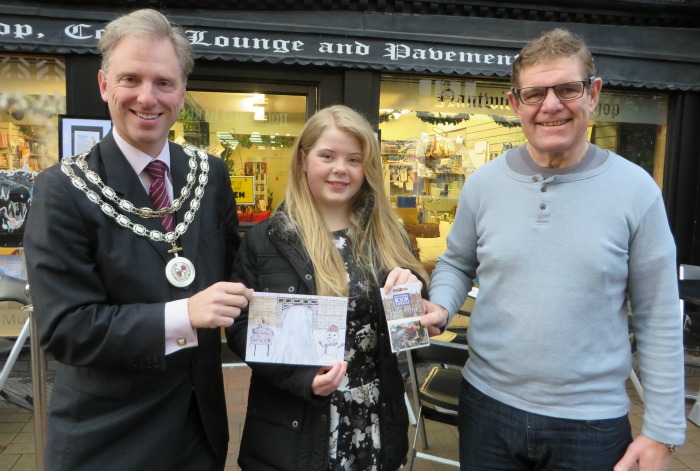 An artistic pupil from Malbank School has won the Nantwich Mayor's annual Christmas card competition.
Emily Roberts themed her card on the Nantwich Aqueduct in her festive design.
Her school bus had been diverted during the recent restoration works to the Aqueduct.
And with the reopening in late November, it gave her the inspiration for the card.
Emily was invited to join the Mayor, Cllr Andrew Martin at Nantwich Bookshop, along with shop owner Steve Lawson.
The Malbank student was presented with the finished card and also a book token prize.
Cllr Martin said: "It was a fantastic Christmas Card design, very topical with a lot of thought behind it.
"I would like to congratulate Emily and thank all other entrants for their hard work."
(Pic above: Nantwich Mayor, Cllr Andrew Martin, Emily Roberts and Steve Lawson. Below: Emily's winning Christmas Card design)