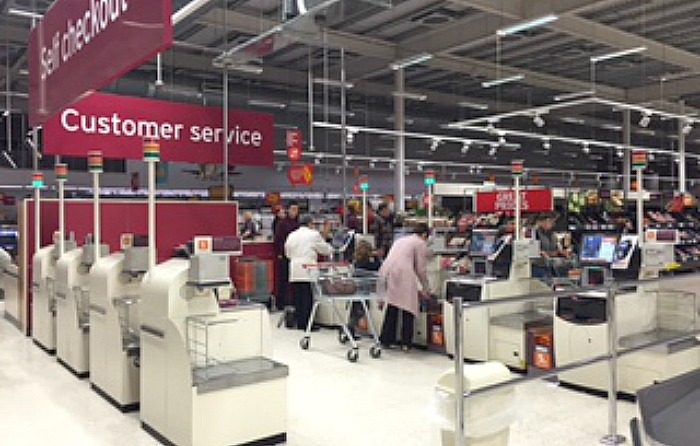 Electricity bosses have apologised after Nantwich was hit by two major power cuts.
And they revealed the two incidents were not connected, and just "coincidence".
The first outage happened on Tuesday when hundreds of homes and businesses, including Sainsbury's store on Middlewich Road, lost electricity.
The superstore had to close fridge aisles and remove food, (pictured).
The petrol station was closed, and hundreds of homes were hit. Power was off for almost an hour.
A second outage happened today (January 7).
Barony business park lost electricity, traffic lights went out, and many homes were once again hit.
A spokeswoman for Scottish Power said Tuesday's power cut, which hit at around 5pm, was caused by an underground cable fault.
Today's incident, she added, was caused by the overhead cable network which was damaged by high winds.
The spokeswoman said: "The two are unrelated. All repairs have been carried out, it's just been unfortuate that they have happened in Nantwich at similar times.
"We apologise for the inconvenience caused to customers in the Nantwich area."
(pic courtesy of Kirsty Rollings)