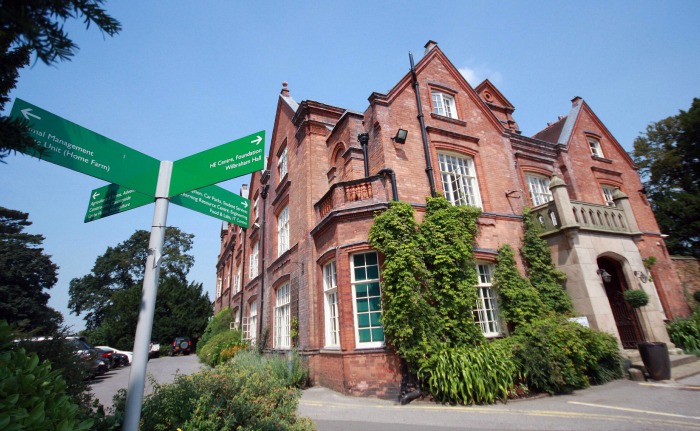 Reaseheath College and North Shropshire College could soon be combining resources and expertise, it has emerged.
An agreement could see them working in "close collaboration" as both are specialist land-based institutions.
College chiefs say working together will secure a better educational experience for current and future learners.
The collaboration would also benefit local economies of both counties, they claim, by providing enhanced links with industry partners and local communities.
The proposal has been put forward in response to the government's current reviews of post 16 education and training.
North Shropshire College, with campuses in Oswestry and Walford, is currently taking part in an area review involving all colleges in Shropshire, Herefordshire and Worcestershire.
It is to ask the Area Review Board to consider its decision to explore closer collaboration with Reaseheath in Nantwich.
Reaseheath Principal Meredydd David said: "This fantastic opportunity will allow both colleges to move forward and to respond together to the challenges facing the Further Education sector.
"Across the country, all colleges are tasked with 'doing more with less'.
"We have a more important role than ever in supporting young people, local businesses and those seeking employment."
North Shropshire College Principal Jackie Doodson added: "The governing body has carried out extensive research and appraised its options rigorously.
"As a result, it has concluded a partnership with Reaseheath College would best secure the long term future of high quality land based provision for Shropshire along with high quality vocational education and training for Oswestry and rural North Shropshire."
Area reviews of post 16 education are being carried out in all regions by the Department for Business, Innovation and Skills and the Department for Education.