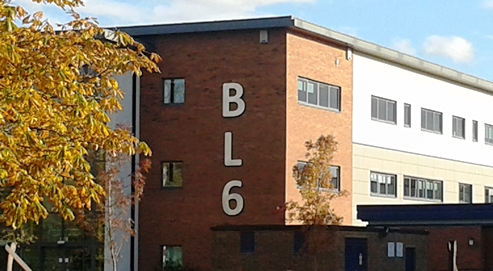 The headteacher of Brine Leas School in Nantwich has hailed a "really strong partnership" amid latest performance tables published by the Government.
Andrew Cliffe said staff, students and families working together has helped to achieve strong results for the Audlem Road school.
These results include 54% of A* to B grades at A Level with a positive value-added score, and 87% of students achieving at least three A levels, grades A to E.
And at GCSE, 74% achieving five or more A* to C grades A rise of 3% on 2014), including 86% in English and 76% in Maths making "expected progress".
The Department for Education performance tables also shows Brine Leas moving up 17 places to 18th nationally when compared with 54 similar schools around the UK.
In Cheshire East, the school's results are among the best, and staff believe the final figures will be even higher once all remarked papers have been taken into account.
Mr Cliffe said: "This achievement is against the context of a school that offers a well-rounded education, based upon a strong and thriving House system with an immense range of extra-curricular activities.
"Staff, students and their families combined in a really strong partnership to achieve these results."
A spokesperson for Brine Leas added: "At present, it is really difficult to compare results over time as there have been so many changes in reporting over the last few years.
"At Post 16 the statistics are really good and the value added score shows that last year's students attained a top performance.
"At KS4 (Key Stage 4), the results are even better and the data shows that students did exceptionally well."
The tables show Malbank School and Sixth Form College had a small drop in its GCSE results, from 56% to 54% of students achieving five or more A* to C grades.
Of these, 76% made expected progress in English, and 61% in Maths.
At A level, 67% achieved at least three A levels grades A to E.
You can view the full results tables of all our local Nantwich and village schools here.