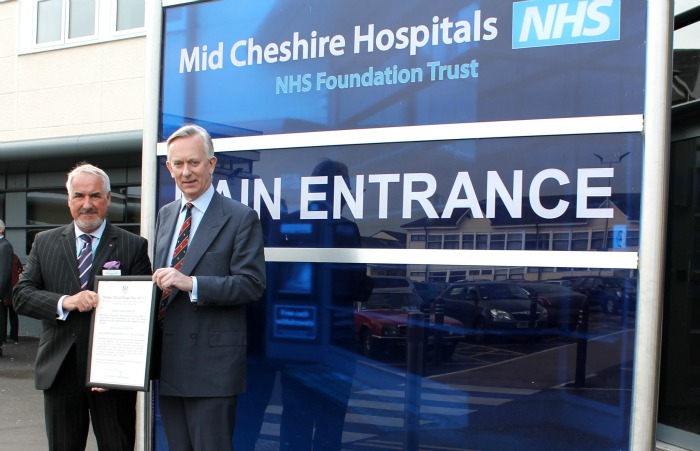 Leighton Hospital's trust chairman Dennis Dunn has been appointed Deputy Lieutenant of Cheshire.
Mr Dunn has been chairman at Mid Cheshire Hospitals NHS Foundation Trust since 2014.
He was a governor and then non-executive director of the trust before that.
Mr Dunn  was formally presented with his Commission of Appointment on January 18 by David Briggs MBE, the county's Lord Lieutenant.
Mr Dunn said: "I am honoured to have been appointed a Deputy Lieutenant of Cheshire.
"My commission will be put to good use in supporting the diverse Cheshire communities and organisations."
Deputy Lieutenants are appointed to support Lord Lieutenants with a range of duties, and to deputise when needed, and tend to be people who have served the local community or who have a history of public service.
Mr Dunn is former pro vice chancellor international of Manchester Metropolitan University and is currently Cheshire President of the British Red Cross.