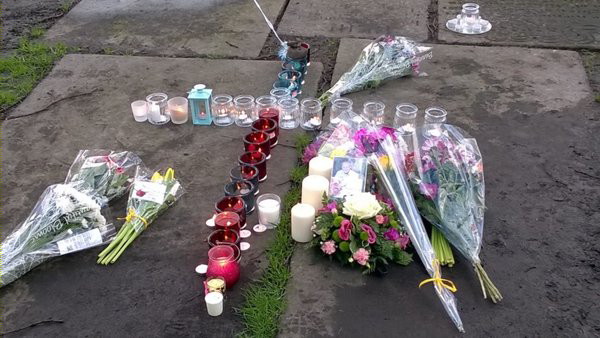 Residents in Nantwich touched by the tragic death of Roy Tomlinson have paid tribute to him with flowers and a candle-lit service.
Thousands of people in the town have been moved by the story after the 83-year-old, who had dementia and disappeared from his Nantwich care home a week ago.
Roy was found dead yesterday in an out-building just a few hundred yards away from the home, off Wellington Road.
Inquiries continue into how Roy was allowed to walk out of Brookfield House care home, and why it took police a week to search the building he was found in.
But many involved in the search and who helped publicise his disappearance have paid their own respects to the pensioner.
Many gathered in Nantwich town square today (February 3) to light a candle in his name.
And others have laid flowers close to the scene where Roy was found.
Megan Breeze helped run the "Help Find Roy Tomlinson" Facebook page, and then organised the lighting of candles.
She also organised posters and flyers and a team of volunteers to distribute them in Nantwich town centre, supermarkets, train stations, bus stations, libraries, swimming baths, and gyms.
Megan said: "These things shouldn't happen but right now his family need respect and positive words so they can grieve.
"It's not a time for us all to pin blame on someone with only our opinions to go on.
"Hindsight is a great tool just a shame it's use is always too late. The house where he was found is empty so if people do want to lay flowers there I'm sure it will be fine."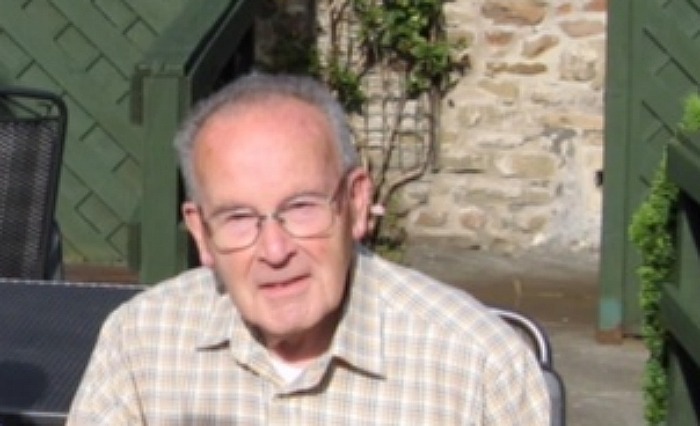 Roy's daughter Wendy Bloom Tomlinson, who lives in the US, said: "This is indeed a very sad time but we are all buoyed up by the support we have received and hearing the memories that people have of Roy when he was a strong and vibrant man."
One reader Debbie Kendall said: "This man has touched so many people that didn't even know him, it's a very sad end."
Suzanne Hetherington added: "It has been incredible to see the level of community support from people in the local area and on social media.
"Obviously we would all have liked to have seen Roy found safe and well but I think the people of Crewe and Nantwich can be proud of their community spirit."
Brookfield House care home say they are conducting an internal inquiry into Roy's disappearance.
"Our staff and some of our residents helped with the local search as soon as his disappearance was discovered.
"Our thoughts are very much with his family at this difficult time. We shall be supporting the police in any further inquiries they have concerning this tragic incident."