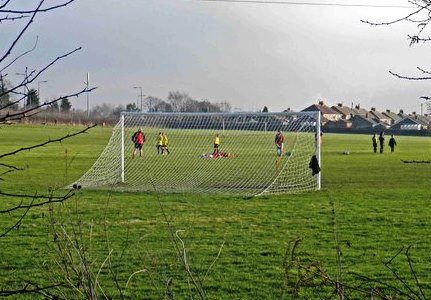 Railway Hotel, Brunel Arms and Crewe Athletic have made it through to the Crewe FA Sunday Cup semi finals.
Railway Hotel won 1-0 at Salvador with Lee Mellor scoring the only goal.
Crewe Ath progressed through with a 2-0 win at Leighton FC, Josh Clarke and Lee Degnen scoring the goals.
And Division One Brunel Arms defeated Premier Division FC Barkode 2-1 after extra time with Ricky Mellor scoring the winner.
Lewis Clarke scored for AFC Barkode with Nathan Jones scoring for Brunel.
The wet weather once again wreaked havoc with league fixtures in the Crewe Regional Sunday leagues.
In the only league game to survive, Boot & Shoe Villa beat Market Tavern 3-1 with goals from McLennan, Potts and Snee.
Ramshaw replied for Market Tavern.