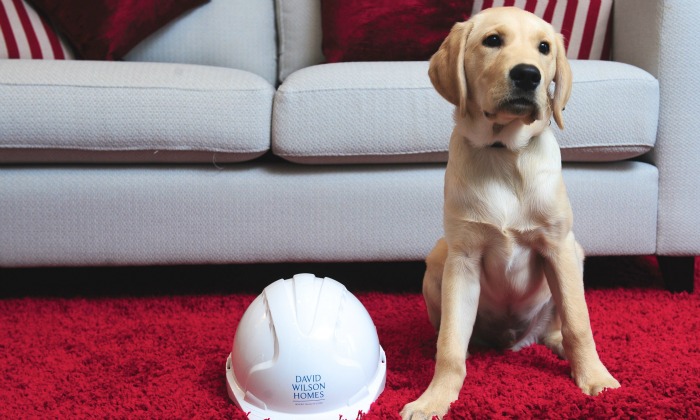 Nantwich house builder David Wilson is sponsoring a Guide Dogs for the Blind Association puppy.
The company, currently building the second phase of homes at Stapeley Gardens, has given £7,500 to support the training of a two-month old Golden Labrador Retriever called Wilson.
The puppy is beginning his journey towards becoming a fully-fledged guide dog.
The homebuilder has a strong affiliation with the Guide Dogs having first sponsored a puppy more than 20 years ago.
Wilson was part of a litter of eight puppies and his formal training will begin when he is around 14 months old and will last for three to nine months.
Guide dogs can provide years of active service for their owner before retiring around the age of 10.
Steve Jackson, at DWH North West, said: "Our logo is a Golden Retriever so we have always felt a very strong connection with the Guide Dogs charity.
"We have sponsored a number of puppies over the years and hope our latest donation will further strengthen our ties with the charity and the hugely important work it carries out."
For further details about the Guide Dogs for the Blind Association, please visit www.guidedogs.org.uk