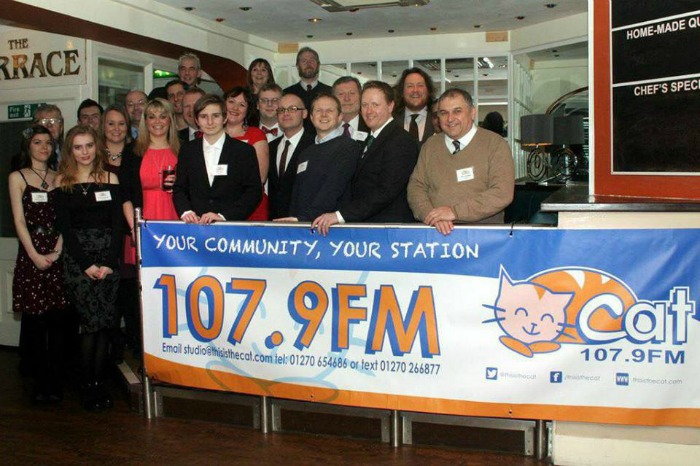 Crewe & Nantwich radio station The Cat has celebrated its first year of broadcasting on 107.9 FM.
The station was awarded a community radio licence by regulator Ofcom in February 2014.
After a year of planning, fundraising, studio construction and test transmissions, the first broadcast took place on Valentine's Day 2015.
The first show to air was the Saturday breakfast show 'Saturday Toast'.
Over the last year, The Cat has provided local news, sport, weather, travel and coverage of community events.
Staff have attended local events including the Nantwich Jazz, Blues and Music Festival, The Nantwich Show, Creative Crewe events held in the town centre, the Armed Forces Day at Queens Park and the Nantwich Christmas Lights Switch On.
In October last year, the station staged a week of broadcast training in all aspects of a radio station to Ryan Parker, a student from St Thomas More high school in Crewe.
The Cat's studios are based at South Cheshire College.
More events are planned including Easter Sunday as the station hosts 'The Cat Presents' as part of the 20th Jazz, Blues and Music festival.
Chris Radford, Chairman of The Cat, said: "I am incredibly proud of everything we have achieved as a station and as a team over the past year.
"Thanks to the hard work of the volunteer members and the support of the two towns and the surrounding communities, and most importantly the listeners, we will continue to provide an all-inclusive FM radio service for the local area for years to come."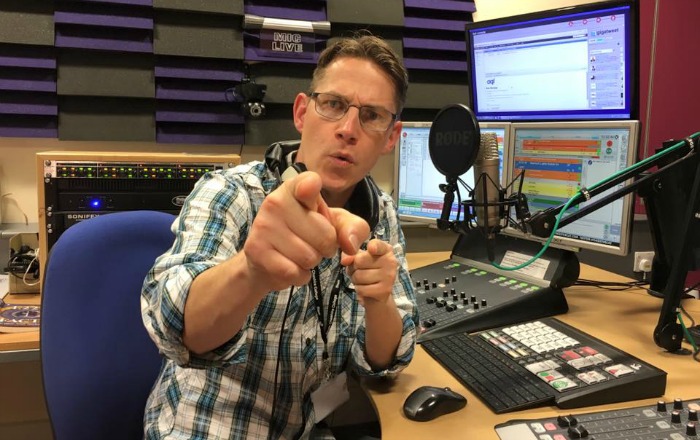 A new season of programmes launches to coincide with the second year on air.
Local radio presenter Neil Davis will be taking on the Saturday afternoon 12-2pm slot.
Friday nights will have a new late night show hosted by Dan Marr, who started with The Cat as a South Cheshire College student presenter.
Programming controller Lois Price said: "We continue to update and refresh the schedule to serve the communities needs the best we can with even more new shows to air within the coming weeks.
"In our second year broadcasting on 107.9 FM we will focus our coverage of news, local issues and community events where The Cat can be on the ground and reach and report to listeners first."
To get involved at The Cat, email [email protected]