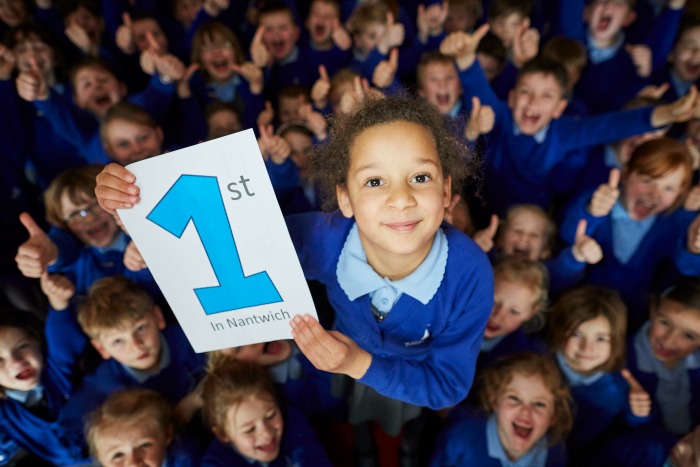 Staff and students at Sound and District Primary School are celebrating after SATS results show they are the best in Nantwich.
Assessment of average point scores in SATS puts the village school first in Nantwich and among the best in the country.
And in value added scores, the results place Sound in the top 2% of primary schools in England for all subjects, in the top 1% for Maths and in the top 3% for Reading.
The statistics are based on progress made by year six pupils when measured from Key Stage One to Key Stage Two.
It's the second year in a row the school on Whitchurch Road has been the best performing primary in Nantwich.
Anthony Shuker, chair of governors, said: "I am genuinely honoured to be working with a dedicated, hardworking and enthusiastic team.
"Teachers, teaching assistants and support staff inspire our children and allow them to realise their potential, shine for all to see, and grow into extraordinary young people.
"Our school has young people that we can all be proud of. I know I am.
"Praise must be given to the children, the support of parents and carers and to the leadership team at the school."
Jo Grundy, headteacher, added: "At Sound, we believe all children should be encouraged to reach their greatest expectations, not only academically but also intellectually, creatively, emotionally and physically.
"We do our utmost to ensure excellence is strived for in all aspects and that our children make the most of every opportunity.
"We want them to become confident, articulate, caring members of our community and good citizens of the future."
For more information on available places at Sound, contact the school on 01270 780270 or e-mail: [email protected]
(Pic: Nyla Boladuro, 7, celebrating with her school mates at Sound and District Primary)