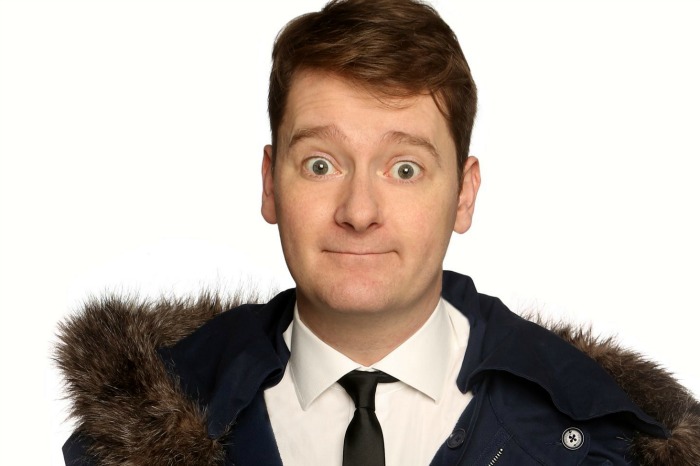 This month's comedy night at a packed Nantwich Civic Hall was yet another storming success, writes Andrea Davies.
Four dazzling comedians took to the stage and captivated the people of Nantwich with their individual wit and humour.
Brian Lacey, described by Metro as a 'silver tongued charmer', did just that to a packed civic hall.
He is comedy's answer to reality TV with his knack of pulling the public into his stage performance.
His ludicrous tales and razor sharp wit had the crowd in uproar.
Nobody else could keep up the banter and nail it like Brian. He instantly won over his audience and was the perfect MC.
Joel Dommett has been entertaining the public live and on TV as far back as 2007.
He has worked on the famous Impractical Jokers show and in 2012 was front of house for MTV presenting their daily news.
He is a current favourite on the UK comedy circuit and last night we could see why.
Joel has a diverse range of life experiences which he shared with his audience.
And that included sharing his first stage music experience gaining cheers from the packed crowd.
He is one for the younger generation with his quality gaming jokes.
Next up was Archie Kelly – notorious for his imaginative portrayal of Kenny "Dalglish" Senior in Peter Kay's Phoenix Nights.
This is just one of a number of TV shows Archie has featured in and he has been an ever popular comedian on the northern club scene for many years.
In Nantwich, he had the crowd cheering when he burst into a royal rendition of Sting's "English Man in New York".
His audience interaction was excellent and his teaching anecdotes in particular were hilarious.
Headline act Jason Cook is a fabulous comedian well-known for his creation of Hebburn, the northern comedy based on his hometown in the North East.
He is a firm favourite with the Nantwich audience and it was no different last night on his return to the Civic Hall stage with more superb, fresh material.
He wowed the crowd with his dry humour and rapid repartee, and we hung on his every word. Jason loves the gig and plays to his audience.
This was another stunning success for promoters Civic Comedy – we can't wait for April's show!
Find out more at www.civiccomedy.co.uk