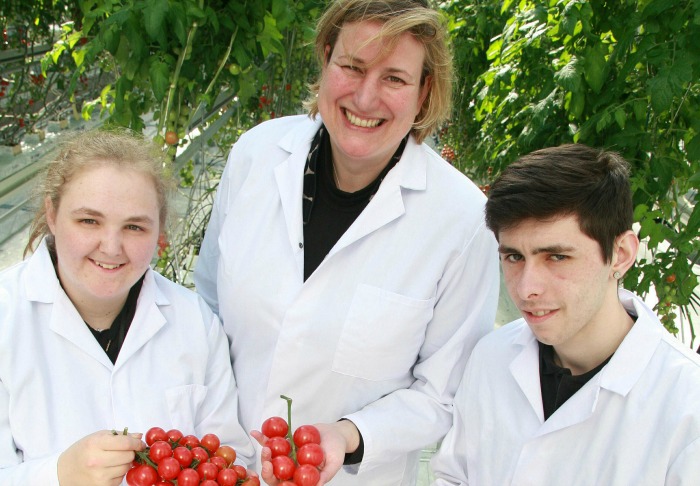 Colleges in Nantwich and Crewe have been celebrating National Apprenticeships Week.
Reaseheath College in Nantwich welcomed local Eddisbury MP Antoinette Sandbach who launched activities for the week.
She joined trainees, who are being prepared for entry into an apprenticeship programme, at Reaseheath's new Centre for Horticulture, the Environment and Sustainable Technology.
She said: "Apprenticeships offer a great option for both students and employers as they deliver the qualifications and skills that our growing industries require.
"Young people can earn while learning and also be confident that they have started on an excellent route into employment.
"It is good to see Reaseheath puts apprenticeships at the heart of its education and training programme and that it works so closely with regional and national employers to make sure that its training programmes deliver appropriate skills.
"I am also delighted the college, through its traineeships, is supporting the government's agenda to ensure that young people who have left school remain on a training programme until they are at least 18 years old."
Latisha, of Crewe, completed Level 1 and Level 2 Diplomas in Horticulture at Reaseheath before moving onto her traineeship with Malkins Bank Golf Club, Sandbach.
Simon, also from Crewe, has a Level 1 Diploma in Horticulture and is actively looking for an apprenticeship in that field.
The college and its sister company DART Training currently trains around 1,000 apprentices and trainees.
Reaseheath Training works with more than 300 employers, from national blue chip companies to small, local enterprises, and is looking for more employers to take on apprentices.
For further details see www.reaseheath.ac.uk/apprenticeships
South Cheshire College has also been offering free Apprentice Information Days during national apprenticeship week.
The college's work-based learning team have been demonstrating to visitors and students the benefits of apprenticeships.
They have staged different types with a series of activities, and also discussed current vacancies in South Cheshire area.
Trades covered included electrical, motor mechanics, bricklaying and plumbing.
Employers have also been available to meet with those interested.
(Pic: MP Antoinette Sandbach joins Latisha Woolley and Simon Daynes in Reaseheath's high tech glasshouses)