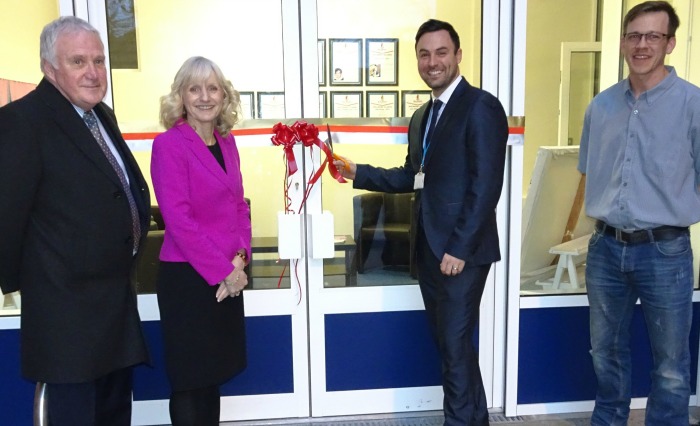 Staff and students at Malbank School Sixth Form in Nantwich celebrated a successful Ofsted report by unveiling a new entrance to the building.
The Welsh Row school's Sixth Form was praised by Ofsted inspectors for the support they give students and how they push them to be the very best.
The report noted how "Malbank is a good sixth form –  Learners are very well supported to achieve their potential, whatever their capabilities or ambitions".
Director of sixth form John Harrison placed the emphasis on the students for the success.
"Clearly it is very gratifying to receive conformation that what we are doing for our students is good," he said.
"But as always, it is the attitude and resilience of the students that is key.
"We do place high expectations on our students, but we are very lucky here to have hard-working young people who really value the support and challenge we put in front of them."
A new entrance to the Sixth Form block has opened, which Mr Harrison said was important to the whole school.
"It not only helps to improve the environment for our Sixth Form learners, but gives us greater accessibility for learners of all needs.
"Students across the school with mobility issues can benefit from the lift installed as part of the build.
"It is essential everyone has the chance to succeed and it is that nurturing, family-orientated ethos that is at the core of what we do here in the Sixth Form.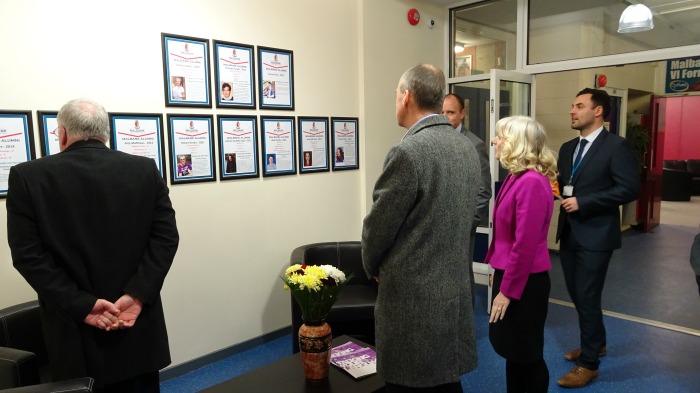 "It is vital to remember life goes beyond purely academic success, which is why initiatives we run like our 'free for all' programme where students give an hour of their free time back to the school or local community, are so important.
"We have created a wall of fame based on the very best students we have had at Malbank over the years while also celebrating those who overcame adversity to achieve – something equally as impressive as a string of A grades.
"We have a rich history of success here and it is something we intend to celebrate and emulate for many years to come."
Malbank Sixth Form is recruiting for students to start in September 2016.
Email [email protected] or follow Malbank on Twitter @Malbank6thForm for more details.

(Pic above: Malbank chair of governors Geoff Watts, headteacher Jeannette Walker, director of sixth form John Harrison, and Eilian Jones of Reed Construction Company)