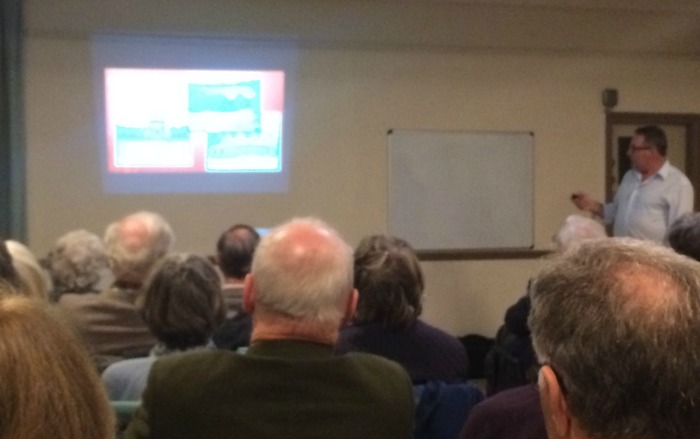 A speaker jetted over from America to deliver a talk to Nantwich Historical Society, writes Jonathan White.
David Rowsell presented a talk called 'Operation Anthropoid – in Cholmondeley and Czechoslovakia' at Nantwich Methodist Church Centre.
Mr Rowsell, Principal at the British International School of Washington DC, flew over with his wife to visit family and deliver the insightful talk.
Operation Anthropoid was codename for the assassination of the German SS General Reinhard Heydrich, who was one of the main architects of the Holocaust.
The Free Czechoslovak Army was based at Cholmondeley Castle near Nantwich in the summer of 1940.
Two were chosen to be sent back to Czechoslovakia to carry out the daring mission.
The two men chosen were Warrant officers, Jan Kubiš and Jozef Gabčík.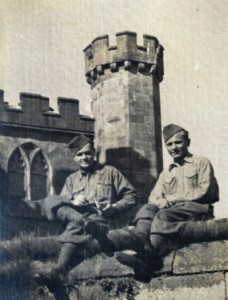 Kubiš and Gabčík (pictured, right, at Cholmondeley) were parachuted into Czechoslovakia on December 28, 1941.
They carried out Operation Anthropoid on May 27, 1942 by ambushing Heydrich's car on the streets of Prague.
Although Gabčík's Bren gun jammed, the explosion from a grenade hurled by Kubiš injured Heydrich and he died one week later.
Kubiš and Gabčík escaped the scene of the attack.
However, they both died weeks later when their hideout location in a Prague church was betrayed by collaborator Karel Čurda, who had also been based at Cholmondeley.
Several thousand people were killed in Nazi retaliation to the assassination.
There are two movies out this year relating to Operation Anthropoid.
One, called 'Anthropoid', stars Cillian Murphy and Toby Jones, and 'HHhH' stars Rosamund Pike and Jack O'Connell.
Graham Dodd, vice chairman of Nantwich Historical Society, said: "We are always keen to attract new members to the society.
"We are currently putting together the programme for the 2016-17 series of talks, which will commence in October."
Nantwich Historical Society meets at Nantwich Methodist Church Centre on Hospital Street on the first Wednesday of each month, from October to April.
Doors open at 7.15pm and meetings begin at 7.45pm.
For details call 01270 560434.