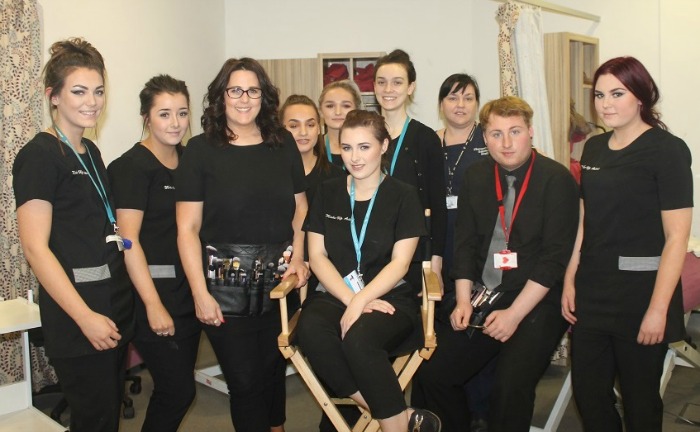 Former student Sarah Dunn came back to her college roots to share the secrets behind her beauty business success.
Stylish Sarah, from Nantwich, now runs her own beauty business, Sarah Dunn Make Up & Beauty.
And now she is in demand for the bridal make up looks she creates.
Last year, Sarah won first prize at the national Make Up Artistry (MUA) Awards at Birmingham's National Exhibition Centre (NEC) while she was still studying at college.
The 42-year-old demonstrated her bridal style to current Level 3 Make Up Artistry students and talked to them about her flourishing business which is going from strength-to-strength in Cheshire.
Sarah, of Nantwich, studied a Beauty Therapy course at South Cheshire College before moving on to the Make Up Artistry programme.
She said: "I enjoyed coming back to college to speak to students and do some live bridal demonstrations.
"The Make Up Artistry course was fantastic and has given me a complete change of direction and enabled me to set up my own business.
"I am grateful for what I learnt at South Cheshire College and I'm pleased to help out current students with their styles as they pursue careers in the make-up industry."
Sarah is now inundated with work across the region and specialises in wedding make up.
Amanda Ashwin, Make Up Artistry lecturer at South Cheshire College, added: "It was great to see Sarah again and she was very pleased to come and talk to our students about her styles and her business.
"Sarah was a model student and her visit has inspired current students here and shown them what can be achieved in the make up world through hard work, dedication and creativity."