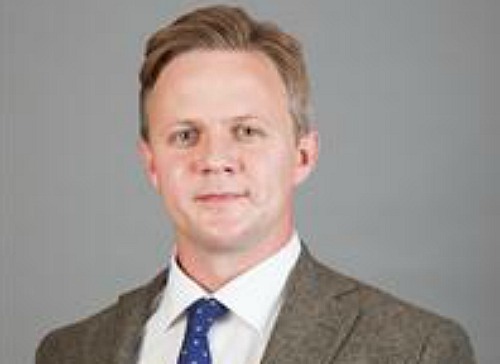 A senior councillor on Cheshire East has resigned over his involvement with an events company which went into liquidation.
Cllr Sam Gardner has tonight (April 14) stepped down with immediate effect as portfolio holder for leisure and open spaces.
It comes after other councillors earlier called for him to quit after it emerged he was a director of Fomfest Ltd that went into liquidation owing creditors £440,000.
He had been disqualified as a director for four years after the company raised more than £4,000 for charity in 2011, but none of it went to charity.
Cllr Gardner (pictured) said: "I very much regret to announce I have offered my resignation to the new Leader of Cheshire East Council Rachel Bailey.
"I will step aside from my Cabinet portfolio for leisure and open spaces with immediate effect.
"I do not wish to put at risk the reputation of Cheshire East Council, the Leader of the Council Rachel Bailey or my Cabinet and council colleagues.
"I was not obliged under council rules to disclose the matter of my disqualification as a company director when interviewed for my Cabinet position and the disqualification is in no way incompatible with my duties as a portfolio holder."
Cheshire East Council Leader Rachel Bailey said: "He has been a fully committed and dedicated member of my Cabinet and I am very sorry to lose him in these circumstances.
"The Council and the residents of Cheshire East have lost the services of a highly talented, sensitive and dynamic young man who has chosen to step down."
UKIP Councillor Brian Silvester was one of those who had called for Cllr Gardner to quit.
He said: "I fail to see how a person with this record was ever appointed to be in charge of the multi-million pound Leisure Services in the first place.
"To raise money for charity and then use it for the purposes of a company of which he is a director is a very serious matter indeed.
"Cheshire East Council seems to stumble from one self inflicted crisis to another."