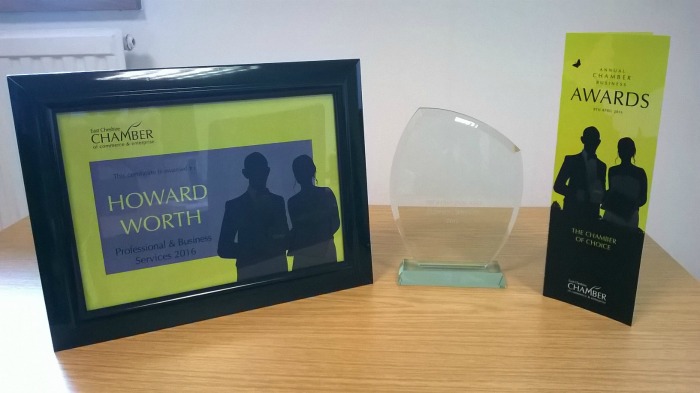 Nantwich-based accountants and business advisors Howard Worth has scooped a top Cheshire award.
The company, based on Churchyardside, has received the Professional and Business Services award for 2016 from the East Cheshire Chamber of Commerce and Enterprise.
The annual awards ceremony was held at Cranage Hall Hotel in Holmes Chapel, and celebrated the achievements of local business during the last 12 months.
Howard Worth managing partner Richard Barnett said: "We are delighted to receive this award from the Chamber.
"It is recognition of the hard work from all the staff. The last two years has seen the practice grow significantly.
"During this period we have appointed four new partners to reflect this as well as the development of our Corporate Finance department.
"To be recognised by the Chamber as a leading business in its field is a wonderful achievement and we are thrilled.
"We hope that the coming months will bring further success as the firm continues to grow."