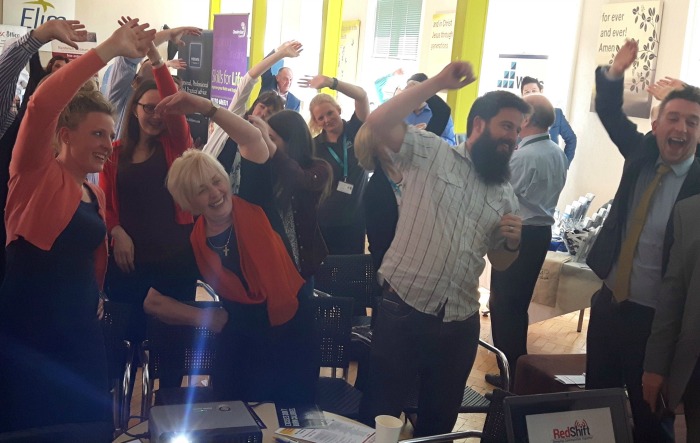 RedShift hosted their ninth Community Hub Day at the Olive Grove Conference Centre in Regent's Park, Nantwich.
There were 25 exhibitors spanning the charitable and commercial sectors of the South Cheshire community, and six speakers.
And this time there was a fun addition – in the form of two speed networking sessions.
Liz Southall, who runs Redshift, said: "RedShift is all about putting organisations together through networking, events and broadcasting.
"And we decided it was time to try something new with two speed networking sessions, one for charities to meet businesses and one business-to-business."
The business and charity session consisted of 11 pairs each having three minutes to talk to each other and find out if there was synergy or interest between them to form a working relationship.
Jo Grubb, from JG Creative, said: "The volume in the room was intense!
"Personally, I found it an incredibly fruitful 30 minutes and have lots of follow up meetings booked in.
"It was the most productive half an hour of new business generation I think I've ever had! I can't wait for the next one."
The event raised £177 for HIP (Head Injured People) in Cheshire through a raffle with prizes donated by stallholders and Cloverleaf Images donating their takings for professional photos on the day.
The 10th Community Hub Day will take place in September.
The next regular RedShift Hub Meet Up is on Wednesday May 18 at What's Happening on North Street, in Crewe from 4-6pm.
To find out about any of the RedShift events, call 01270 440 750 or visit www.redshiftevents.co.uk
(Pic: Guests of the RedShift Hub Day taking part in the business-to-business speed networking at Regent's Park, Nantwich)