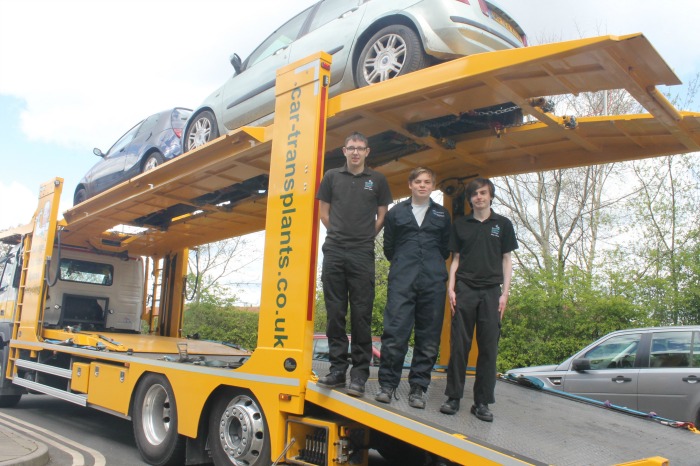 Nantwich firm Car Transplants has helped motor vehicle students gear up for their course – by donating a fleet of new vehicles to them.
The company, on Chester Road, Hurleston, donated four cars which South Cheshire College students can now work on during practical sessions.
Students on motor vehicle courses will benefit and will test out different elements of the cars including the engines, suspensions and brakes.
Car Transplants is the leading car breakers in the North West and specialises in repairable vehicles and safe car disposal.
The vehicles include a Land Rover, a Fiat Stilo, a Nissan Almera and a Ford KA.
Many students who complete these courses go on to secure careers in garages or in the motor vehicle industry.
Ryan Johnson, head of motor vehicle at South Cheshire College, believes students will benefit greatly from the new vehicles.
"We are extremely grateful to Car Transplants who have donated these vehicles to us for our students to work on and they can use them in the workshop straight away.
"It gives them experience of working on different vehicles and different types of car engines and donations like this are invaluable to us."
The Motor Vehicle department at South Cheshire College has benefited from other donations in the past from Bentley Motors and Fords of Winsford.
Ryan added: "Motor Vehicle courses are very practical programmes so it's a great help to be able to have good quality cars and the latest industry standard equipment in the motor vehicle workshop for them to work with."