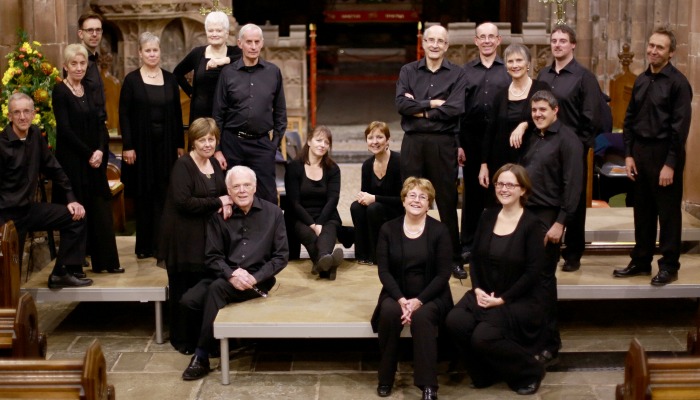 The Nantwich Singers are to take part in the 400-year celebration of Shakespeare at an event in the town.
Led by Alison Phillips, the choir will present a concert on Thursday June 30 in St Mary's Church.
"Sonnets at Six" will include choral arrangements of Shakespeare's texts from his plays and poetry.
And The Singers will be joined by members of Nantwich Players who will read some of his sonnets and soliloquys.
The music will include Vaughan William's "Three Shakespeare Songs" – the hauntingly beautiful Full Fathom Five, a complex arrangement set for up to 11 parts, The Cloud – Capp'd Towers with rich harmonies, and the flighty arrangement of "Over Hill, Over Dale" which expressively evokes Puck's travels.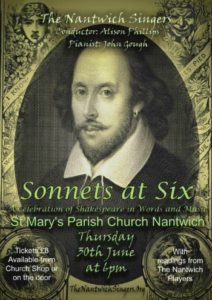 There will be a contrast with John Rutter's jazzy arrangements of "It was a lover and his lass" and "When daisies pied" which will be accompanied by Chester – based concert pianist John Gough.
Other composers will also be featured, the programme lasting an hour with a glass of wine to refresh the audience at the end.
Tickets cost £8 and are available from St Mary's Church Shop, members of the Nantwich Singers, or on the door.