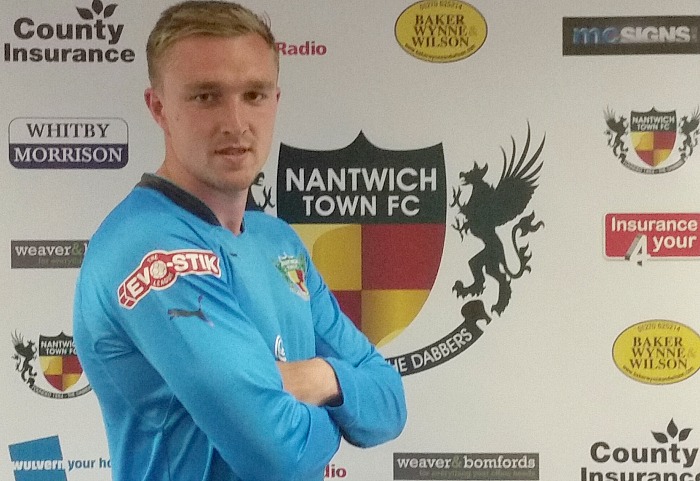 Nantwich Town have signed former Stoke City and Newcastle Town goalkeeper Dave Parton.
Parton, who has also played for Altrincham and Hednesford, arrives at the Weaver Stadium, has been described as a "big character" by Dabbers boss Phil Parkinson.
"We believe Dave is the best in the area," added Parkinson.
"It keeps within the vision and values of the club with recruiting the best in the Cheshire and North Staffordshire boarders.
"Dave's addition will make us stronger in the goalkeeper area, he is a big character, a fantastic shot stopper and will give us a big presence from set pieces.
"He never stops talking and this is a trait which will really benefit the back four.
"Most importantly he's a winner and someone we have had our eye on for a long time and we are delighted he has now agreed to join us.
"I haven't brought Dave here to be nice and liked by all.
"Dave knows his remit and hopefully with our back four, he won't have a lot to do.
"But we want someone to dominate the back four and six-yard box and we need our keeper to now and again make important saves in the bigger games.
"Consistency is what I am looking for in all of our players and, in honesty, whilst we have attained great heights, it hasn't always happened since I've been here.
"It's something I have made Dave fully aware of and I am sure he will make an important contribution this coming season."