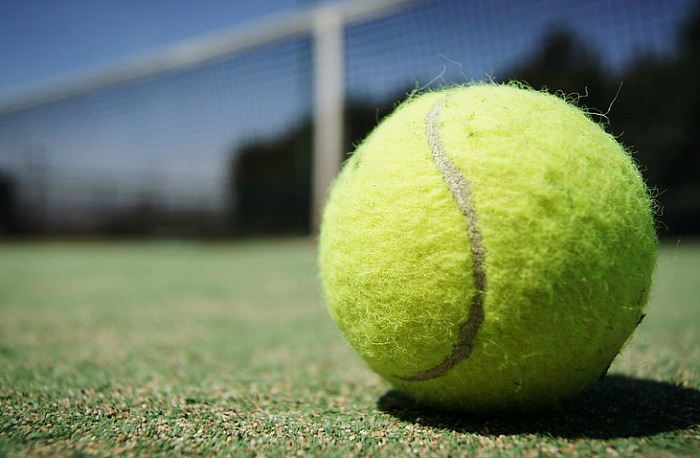 Nantwich tennis starlet Robin Bloomer insisted he can hold his head up high despite falling just short of a dream outing at Wimbledon.
Robin, a Brine Leas School student, had the chance to book himself a spot at the world-famous venue when he competed in the HSBC Road to Wimbledon North Regional Qualifier.
The 14-year-old was at Ilkley Tennis Club in West Yorkshire while British No.1 Andy Murray, Novak Djokovic and Serena Williams prepare for their own Wimbledon assault starting next week.
Robin was playing for a spot at August's National Finals of the HSBC Road to Wimbledon 14 & Under Challenge at the All England Club.
But, despite falling short of a memorable outing at the famous SW19 courts, the teenager from Audlem is adamant we haven't seen the last of him.
"It was a long but good day of tennis," said Robin, whose hero is Djokovic.
"It has been good to play so many other people so it has been lots of fun.
"I've met a lot of new people as well as seeing old friends from previous tournaments.
"My brother got me into tennis, and I love playing it because someone has to win so you can't have a draw like in football.
"It would have meant a lot to me to play at Wimbledon because it is such a good opportunity.
"I watched the semi-finals in 2013 which was very special, and I would have loved to have followed in the footsteps of all the big names in tennis."
The HSBC Road to Wimbledon National 14 & Under Challenge, the UK's largest grass court tournament, forms part of HSBC's investment in grassroots tennis.
Each year more than 10,000 youngsters take part in the series of national tennis tournaments.
HSBC ambassador and former Scottish international tennis player Judy Murray said: "This programme is a very big part of the British tennis calendar and youngsters recognise the HSBC Road to Wimbledon as a tournament that offers a prize to play at Wimbledon.
"This prize is a real incentive to enter and do their very best to make it to the final stage."
HSBC is the official banking partner of The Championships and is committed to supporting grassroots tennis, helping to inspire the next generation of Wimbledon stars to take their tennis careers from the back garden to Centre Court through the HSBC Road to Wimbledon 14 & Under Challenge.