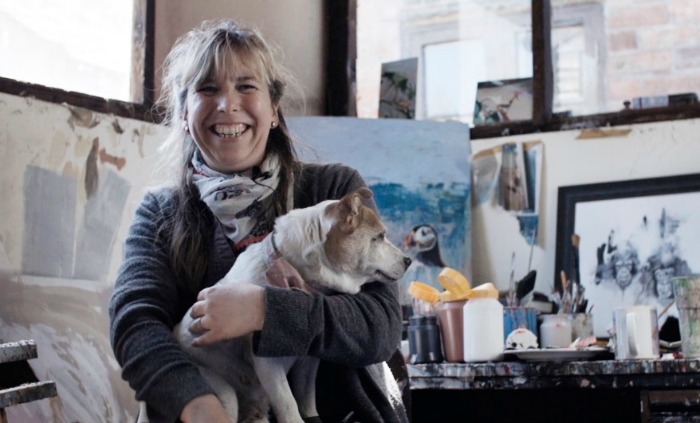 Bailey Fine Art Gallery near Nantwich will host a "Meet the Artist" weekend with Cheshire artist, Annabel Thornton.
Annabel will be in the gallery, based at Dagfields, from midday until 4pm on Saturday and Sunday July 2 and 3.
She will showcase her figurative work and chat to visitors.
"I am looking forward to being in the gallery.
"I really enjoy meeting people who have an interest in art and seeing that my artwork has moved someone in some way, well that is what being an artist is all about – conveying an emotion, a moment in time to the viewer."
Cheshire-born Annabel developed a passion for art inspired by the countryside and the pastoral images around her.
She studied at Cheltenham College of Art and gained a BA Honours degree in Fine Art. She now lives and works in Audlem.
Annabel's figurative artwork has a special interest in dance and music as well as human and animal portraiture.
"With my art I want to capture a split moment in time.
"The action of the dance, the moment the conductor lifts his baton, the atmosphere in the theatre and emotions of the sitter."
Annabel uses acrylic on canvas and charcoal on watercolour paper.
She exhibits her work extensively and has won numerous awards.
Exhibitions include the Lawrie Art Society of Women Artists, the Mall Galleries and the London Newa Exhibition.
This year she has been invited to display her work at the prestigious David Shepherd Wildlife Foundation "Wildlife Artist of the Year" exhibition.
She is also a member of the Society of Woman Artists.
Annabel's work is published by Blutulip Publishing and is sold in galleries across the Midlands and the North West.