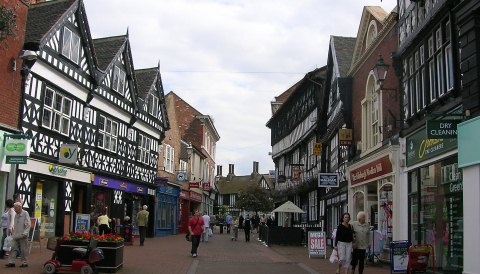 Business owners in Nantwich have issued warnings after youths walked in to town centre stores and stole mobile phones.
At least two incidents have been reported in the last few days, which Cheshire Police are now probing.
Dipti Patel, who runs Charisma Interior Designs on Crown Mews, told how she was targeted by two teenage boys.
And Charlotte Hazeldine revealed how a younger girl snuck in to the back of her premises on High Street and made off with her phone.
"It was a young Romanian girl who came through the back office, it's not a public office in the back, and she had a piece of white paper that she had everyone distracted with," said Charlotte.
"But it wasn't until she had left I realised she had stolen my mobile.
"I was staring through the window at her when she left she made clear eye contact and then I realised my mobile was missing.
"My manager went after her – straight away she said "I have no mobile" so he said you either hand it over or I march you to the police station, at which she handed over my phone.
"Police are looking into this but we should warn people to be vigilant as I was lucky and would hate for it to happen to someone else."
Dipti feels she was deliberately targeted by the two teenagers who came into her shop on Saturday (June 25).
"I knew something was wrong, but couldn't get them to leave my shop.
"Thankfully, it was only my phone and I am fine apart from deeply shocked and quite upset.
"I can't believe something like this can happen in a lovely town like Nantwich at peak time.
"I was alone and they targeted me, which makes me feel angry and invaded."
Cheshire Police are investigating. Any witnesses contact the police on 101.