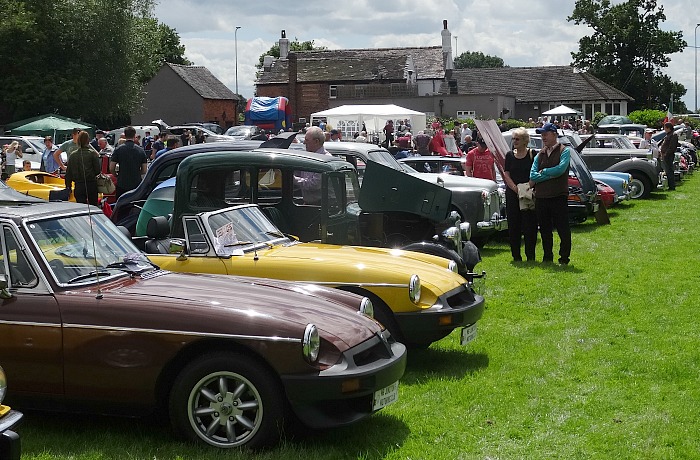 Car nuts enjoyed a special treat with the 8th annual Vintage and Classic Transport Rally at The Elephant pub in Shavington, writes Jonathan White.
Dozens of vehicles were on display on land at the rear of the premises off Newcastle Road.
As space was limited the vehicle age limit was restricted to vehicles manufactured before and including 1985.
Classic and vintage car manufacturers to view included Austin, Aston Martin, BMW, Chevrolet, Fiat, Ford, Land Rover, Lotus, Mercedes, MG, Mini, Morris, Rolls-Royce, Rover, Saab, Triumph, Volvo, and VW.
Classic motorbikes included BSA, Honda, Kawasaki, Norton, Suzuki, Triumph, and Yamaha.
Vehicles that attracted particular attention were an impressively loud Ford GT40 racing car.
Another attraction was a custom Chevrolet El Camino lowrider with hydraulic front "hopping" action and the ability to dip on one side to have a wheel in the air.
There were also classic tractors from Ferguson, Fordson and MF, pump engines, a bouncy castle, BBQ food served outside by the Elephant pub, and live music from the Salt City Jazz Men.
Entry was free and the event was enjoyed in beautiful sunny weather by several hundred people over the course of the day.
(Words and pictures by Jonathan White)