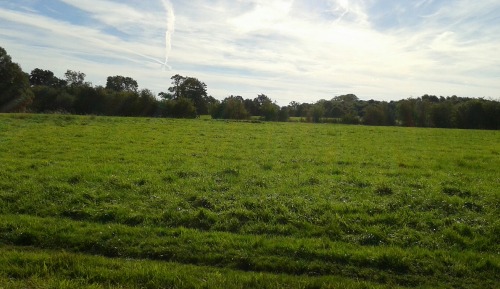 A controversial plan to build more than 100 homes on land behind Brine Leas School in Nantwich goes back before councillors this week.
Wainhomes already has permission for around 40 homes on a parcel of land (pictured) accessed off Audlem Road after winning an appeal over original rejection in 2014.
In September last year, the developer and Brine Leas School announced a new bid for development of 104 properties, which would free up expansion space for the school.
But it sparked fierce opposition from campaigners against loss of green land and the danger of access in and out of the narrow A529 Audlem Road.
It was refused in November by Cheshire East Council.
But on Wednesday (July 13), a revised application from Wainhomes will go before Cheshire East Council's strategic planning board for a decision.
And planning officers are now recommending approval of the plan.
In a report, it says: "The proposed development would be contrary to policies NE.2 and RES.5 and the development would result in a loss of open countryside.
"However as Cheshire East cannot demonstrate a five-year supply of deliverable housing sites then the presumption in favour of sustainable development applies unless any adverse impact of doing so would significantly and demonstrably outweigh the benefits.
"The development would provide benefits in terms of affordable housing provision, delivery of housing, the provision of land for Brine Leas High School and significant economic benefits through the provision of employment during the construction phase, new homes and benefits for local businesses in Nantwich."
Pat Cullen, of campaign group Protect Stapeley, plans to object when he attends the meeting.
He said: "Wainhomes has supplied a revised road plan to 'improve' the Audlem Road and the proposed access. I intend to go along and speak against it and have every hope that it will be refused."
Both Nantwich Town Council and Stapeley Parish Council have also objected to the latest proposals, citing impact on traffic and school places among other reasons.
Previously, Brine Leas headteacher Andrew Cliffe has written supporting the homes plan as a "last opportunity" for the school to expand and cater for growing demand.
He said it could help the school develop a new all weather sport facility and new two-storey buildings which could accommodate growing pupil numbers.
The strategic planning board will meet at 10.30am on Wednesday in Macclesfield Town Hall.