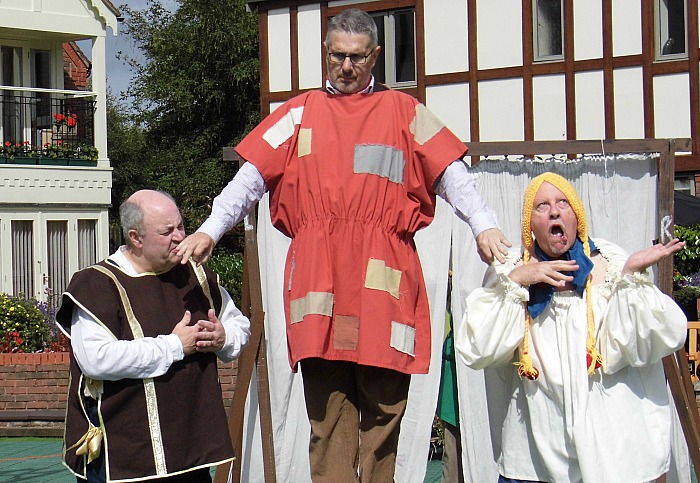 Nantwich Players put on an open air performance to entertain the elderly residents at a local care home.
The successful run of "A Midsummer Night's Dream" by the Players ended with a special one-off production at Richmond Village Nantwich.
Ticket holders enjoyed a memorable afternoon of one of Shakespeare's funniest plays as the Bowling Green was transformed into a stage with props, lighting and sound.
Richmond Village adviser Sian Walker-Hirst played Titania, tricked into loving a donkey causing much hilarity among the audience.
Despite one heavy downpour, the event was hailed a huge success and plans are already underway to welcome the Players back next year.
Senior Village adviser Nicola Morgan-Parker added: "This was a lovely and very funny afternoon which has allowed people to experience a Shakespeare play as it was meant to be – in the open air."
Visitor Olwyn Payton added: "We have all thoroughly enjoyed the production and what a beautiful setting it has been performed in!"