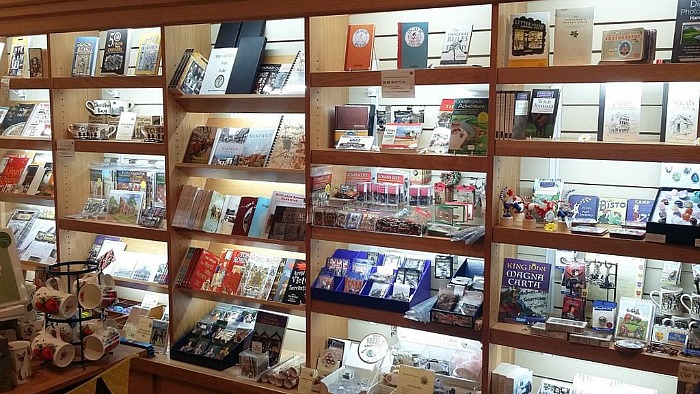 Nantwich Museum has shed new light in its amazing displays – thanks to a newly installed lighting system!
LED lights are now enhancing the display of artefacts and exhibitions to improve visitor experience.
The project, which included upgrading shop display lighting and heating system, also aimed to reduce energy use and museum running costs.
Museum manager Denise Courcoux, who oversaw the installation, said: "Such is the success of the project, we now have better lighting which is more economical to run.
"Most importantly, it achieves a significant reduction in ultra violet light compared with the old halogen lighting which helps to preserve our valuable artefacts."
The project was funded by grants from Nantwich Town Council, Cheshire East Council and WREN's FCC Community Action Fund.
Richard Smith, WREN's grant manager for Cheshire, added: "It's wonderful to see something we have funded finally open and ready to make such a difference to all visitors to the museum.
"WREN is always happy to consider grant applications for projects that benefit local communities and this is a great example of what can be achieved."
Contact Nantwich Museum on [email protected], call 01270 627104, visit www.nantwichmuseum.org.uk