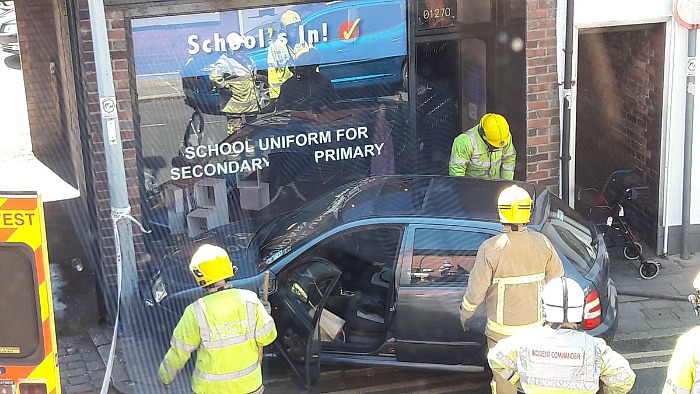 A car crashed into a shop on Hospital Street in Nantwich, causing traffic chaos across the town.
The incident happened at round 1pm today (July 19), the vehicle losing control and crashing into the school uniform shop, School's In.
Police and emergency vehicles closed Hospital Street as well as Pillory Street and Love Lane while they dealt with the incident.
The female driver was uninjured, and no pedestrians were hurt.
Fire crews and paramedics also attended the scene.
A spokesman for Cheshire Police said they had to close the road to clear any damage and debris.
The roads were re-opened around an hour later.
(pic courtesy of @NantwichShow)