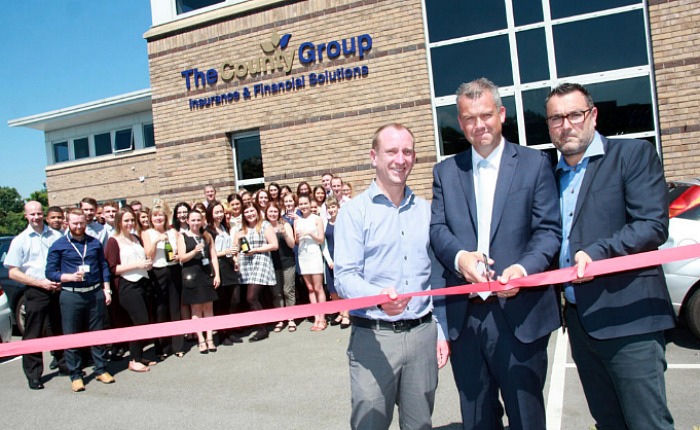 Expanding South Cheshire insurance firm The County Group has opened a new head office.
And the new headquarters in Crewe will also result in the creation of 30 new jobs for the company.
The County Group, which opened a County Financial Services branch in Beam Street, Nantwich this year, has seen more than 30% growth a year and customer premiums at £60 million.
The firm currently employs 230 staff, but will increase this by 30 at the new head office over the next few months.
They have employed 44 new starters so far in 2016.
The company, founded in 2003, has grown into one of the region's largest providers of insurance products, with 18 branches across the country and more than 40,000 customers.
It was named 'Regional Broker of the Year' at the British Insurance Awards at The Royal Albert Hall.
County Group CEO Dave Clapp said: "We've grown at a good pace over the last 13 years but our roots remain in South Cheshire.
"Supporting the local area is important to us which is why our recruitment process will have a special emphasis on attracting apprentices.
"This year, we will provide well over £60m worth of insurance for our clients and have plans to keep growing the branch network by two to three each year.
"All this will create exciting opportunities for people looking to enter the industry."
South Cheshire Chamber chief executive Paul Colman, who performed the official opening of the new premises, said: "County Insurance Group is a true success story.
"It remains loyal to its roots while creating job opportunities for local young people.
"We wish it every success in its new premises."