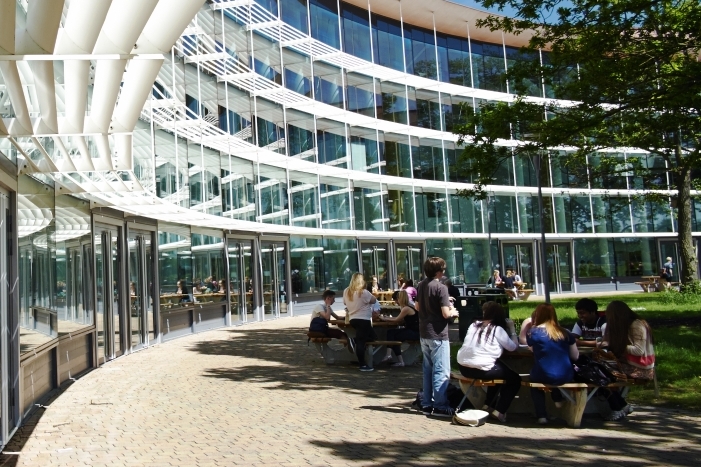 South Cheshire College is in talks with three other colleges in the county to create one FE college by 2018.
The talks follow a review of Further Education across Cheshire and Warrington.
It could see South Cheshire College – home to thousands of students from Nantwich, Crewe and surrounding area – merge with West Cheshire College, Mid Cheshire College and Warrington Collegiate.
The recommendation for a FE College for Cheshire and Warrington follows a Joint Area Review of post-16 provision in the region led by the Government's FE Commissioner Sir David Collins.
It is designed to build a stronger organisation delivering education and skills training for learners and employers.
The merger also aims to create a more financially robust college and "maximise benefits to learners and make best use of public funding".
The new college will have campuses across the three local authorities of Chester and Cheshire West, Cheshire East and Warrington and will provide even greater choice for learners and respond to the needs of the regional economy as a whole.
It is likely to be a phased approach starting with the merger of South Cheshire College and West Cheshire College by January 2017.
This would be followed by Mid Cheshire College by August 2017 and Warrington Collegiate by January 2018.
Jasbir Dhesi, Principal and Chief Executive of South Cheshire College, said: "This is an exciting opportunity to develop post 16 education provision across the region that will serve students, employers and local communities for decades to come.
"The driving force behind the Government's Joint Area Reviews is to ensure as a region, we have the right capacity and high quality provision of education in place to meet the needs of students and employers."
Helen Nellist, Acting Principal and Chief Executive at West Cheshire College, added: "This is a unique opportunity for all colleges to collaborate and create a new vision for the region's Further Education sector.
"Together we will ensure the region's prosperity and future growth through skills development, training and education."
A merger steering group will have the task of working and consulting with all stakeholders to put together a full plan for the merger.