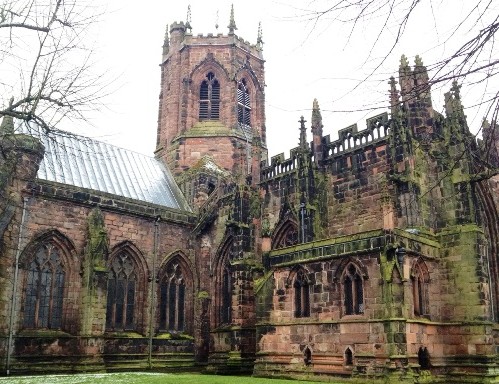 St Mary's Church in Nantwich will host the annual gala concert organised by St Luke's Hospice.
The concert is being held in association with the Nantwich Food and Drink Festival, on September 3.
Music will come from the Roberts Bakery Band and the internationally acclaimed Rhos Orpheus Male Choir.
"What a fantastic setting for such a wonderful event," said Catherine Moore, senior event fundraiser at St Luke's.
"We are enormously grateful to the choir, band and St Mary's Church for making this event possible and we hope it will help to raise lots of money for patient care."
All proceeds from the event, sponsored by Bowcock Cuerden and Ableworld, will go direct to patient care at the Hospice which cares for people from mid and south Cheshire.
The hospice offers treatment, care, advice and support to many seriously ill people and their families every year.
The facility needs to raise more than £8,600 each day to keep their services free for local people.
Starting at 7.30pm, tickets are £15 per head and include sweet canapés and a glass of Prosecco.
For further information or to book tickets visit www.stlukes-hospice.co.uk/events/gala or call Catherine on 01606 555 832.