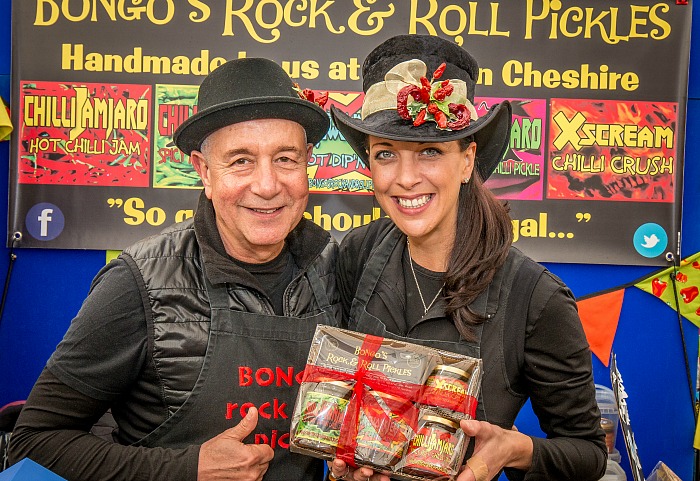 Nantwich Food Festival has attracted more than 200 exhibitors and stallholders for next month's event.
The annual food spectacular, based in the town centre, is expected to attract around 40,000 visitors.
And this year's organisers say companies will be travelling from Scotland and Ireland to exhibit.
John Coulter, Festival director and exhibitor coordinator, said: "One of the reasons the food festival attracts so many exhibitors is it provides such a great opportunity to showcase their produce and to promote their businesses.
"There is a very positive impact for small, start-up food producers.
"And the event provides a great opportunity to enable them to meet customers in a friendly environment. So many return every year.
"Everything is easy to reach around Nantwich, and the dedicated festival volunteers are quick to help anyone needing information."
Cheshire is well represented, with a range of food and drink companies lining up alongside charities, not-for-profit groups, schools and colleges.
Among this year's local firms is Bongo's Rock & Roll Chilli Pickles, from Delamere, a company that brings a real splash of colour to the festival high street.
Co-owner Debs Alias said: "Unlike some food festivals, this one has a real sense of serving the local community by providing not just food stalls but entertainment, information and laughter.
"I love the fact it's run entirely by volunteers and yet it's so professionally done. There's a happy buzz around the festival and I find it infectious."
This year's Nantwich Food Festival take places from Friday September 2-4.
A full list of all this year's exhibitors can be found at www.nantwichfoodfestival.co.uk