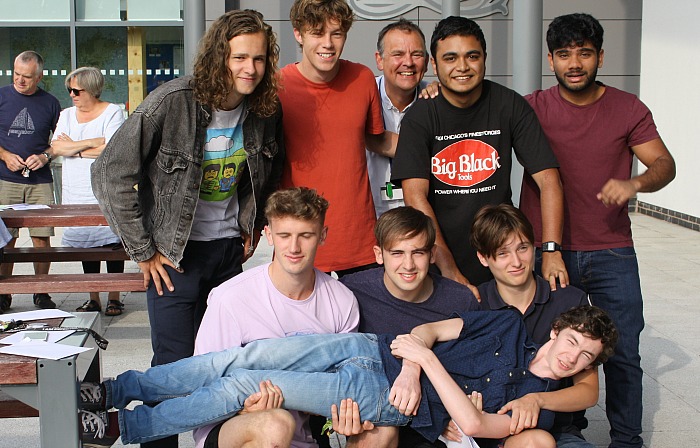 Students at Brine Leas School sixth form are celebrating A level results – and matched last year's best ever performance.
The BL6 target grades were set high and many students have surpassed their expected grades.
An amazing 25% of grades awarded were A* or A, 54% were A* to B, 79% were A* to C and virtually 100% A* to E.
Five students gained A*s in all subjects studied with another nine gaining A*s and As in every subject.
Many did equally as well given their target grades and some students in the face of real adversity.
Seventy-six students came away with the Extended Project Qualification (EPQ) all of which were A* to C.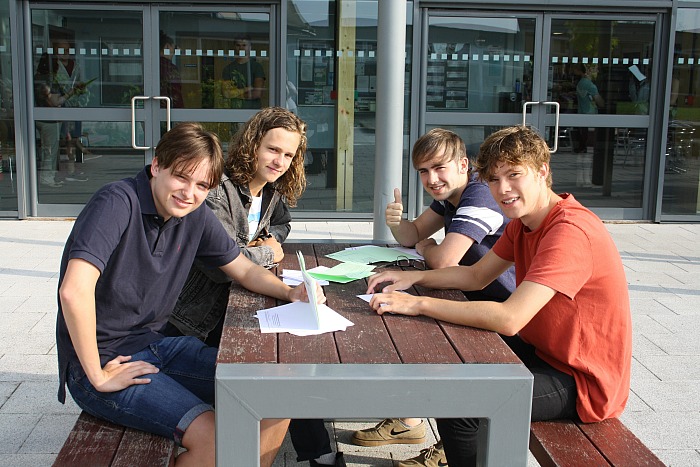 A spokeswoman said: "There are some fantastic success stories, be those gaining vocational qualifications or those going down the more traditional 'A' level route.
"During the year they have also taken advantage of all the enrichment opportunities on offer (such as work experience, charity fund raising and EPQ) in BL6 to make themselves ready for the next stage of their lives."
Headteacher Andrew Cliffe said: "It's fantastic that these results have opened up so many opportunities for our students.
"Some great apprenticeships, vocational training courses as well as top universities, including three off to Oxford or Cambridge, are the exciting destinations for our students.
"A huge well done to all the students and many thanks for the support offered by both families and our hard working, dedicated teachers."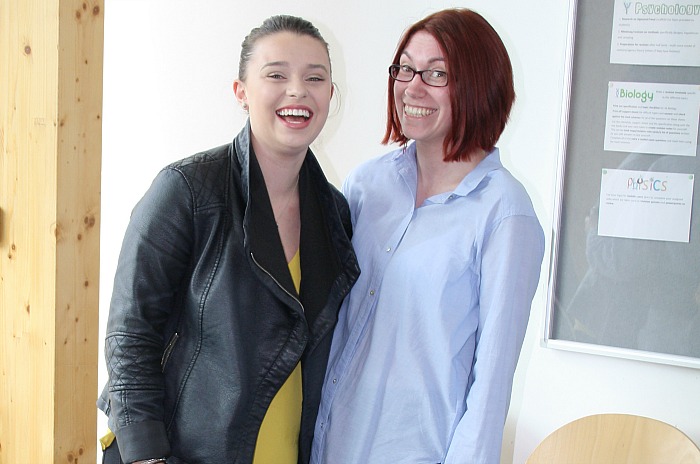 Full list of A level students at Brine Leas and number of A levels passed:
Abigail Palin 3
Adam K Williams 3
Alexandra G J Vickers 3
Alexandra P Roberts 1
Alice L Nuttall 3
Amelia C Penn 3
Amelia Williamson 3
Amy E Gallagher 3
Amy E Peters 3
Anja Meredith 3
Benjamin T Paul 3
Bradley J Stocking 3
Caitlin A McDonough 3
Caitlin G Waldron-Draba 3
Caitlin S M Bell 3
Callum A Bourne 1
Callum Coleman 3
Callum R Jesson 3
Cameron C Gordon 3
Carter O T Shone 2
Cerys A Rutter 3
Charlotte A Rowlands 3
Charlotte C Lea 3
Charlotte L Astle-Rowe 2
Chloe L Iddenden 3
Danica S Muckleston 3
Daniel Marr 3
Daniel T Jory 3
David A Rowley 3
Dev Prakash 3
Domenica L Smithies 1
Eden P Southall-Martin 3
Edward J Shakeshaft 2
Edward W Joynson 3
Eleanor N Durrant 3
Eleni Miltiadous 3
Eliza M Waters 3
Emilia M Huston 3
Emily C Spibey 1
Emily M Hamilton 3
Emma McCluskey 3
Fattah A Tanzil 3
Francesca A Smith 3
Gabrielle L Corbett 3
Georgia A Defeo 3
Georgia H Nicholas-Jago 2
Hannah M Bebbington 3
Harriet R Rhodes 3
Harrison W Lunt 3
Ioannis V Harvey 3
Isabella L Wilson 3
Jack S McGarry 2
Jack W Morris 3
James E Holmes 3
James N Howell-Jones 3
James W McMillan 3
Jemima T Crawley 3
Jessica A Broadhurst 3
Joanna R Stubington 3
John J Mctiernan 3
Jordan L Bennion 3
Joseph C Boffey 3
Joshua T Oakes 3
Katherine L Perry 3
Katie E Platt 3
Lauren É Edmondson 3
Lucy C Brown 3
Lydia M Malkin 1
Mairiosa B Hall 3
Maisie H Ratcliffe 3
Matthew E Davies 3
Matthew J Tomlinson 3
Megan V Sumner 2
Michael D Simcock 1
Niamh C Finn 3
Nicholas A Barber 3
Oliver J C Bedford 3
Olivia K Ball 3
Olivia S Baller 3
Osian H Wolley 3
Philippa R Hamilton 2
Preston G J Lockhart 3
Rebecca H Percival 4
Rebecca L Murphy 3
Rebecca Young 3
Rebekah Leftley 3
Rhys R Ellis 2
Richard D Sutton 3
Richard E Blakeman 3
Ross W Townsend 3
Samuel E Higgs 3
Samuel R Youds 2
Scott I Bentley 3
Scott W Hardy 3
Shai Morris 3
Shannon M Brookes 3
Sian E Evans 3
Sophia Reeves 3
Sophie M Buckley 3
Terri Evans 3
Thomas E Jones 3
Thomas E Morris 4
Thomas J Clive 1
Thomas Marr 2
Tia Phillips 2
Tom Shenton 3
Tomas A F Link 3
Victoria G Belcher 3
William G Salmon 2