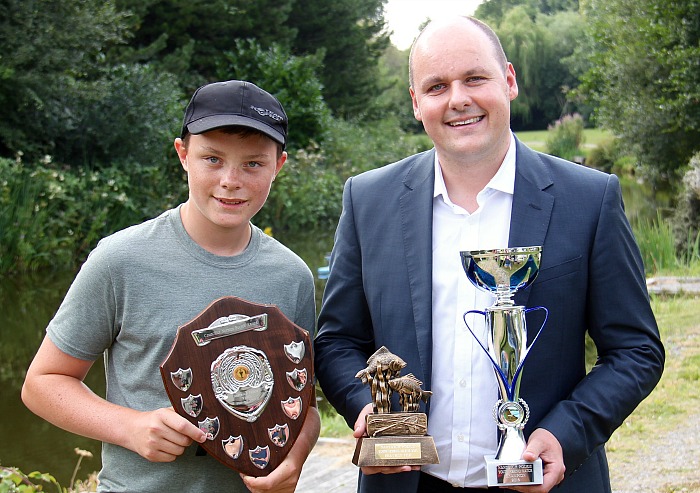 A young angler swept the board at the popular Nantwich Fishing competition.
Adam Biddulph won heaviest individual fish as well as overall bag weight at the contest at Bay Moulton Border Fisheries.
Scores of youngsters took part in the event which was organised by Nantwich Police beat team.
The contestants and their families had an enjoyable day at the contest in Crewe catching the rays as well as the fish.
Adam's heaviest individual fish weighed in at 3lb, and his overall winning bag weight total was 15lbs 2.
Jim king won most improved angler, showing great commitment and enthusiasm while
David Keane, Cheshire Police & Crime Commissioner, said: "The weather was perfect and everyone present had a fantastic time.
"I will definitely be supporting next year's event.
"It's been a brilliant opportunity for the police to meet young people and commendable that the Nantwich Beat Team have made the annual event a fabulous success once again.
"Public feedback during my recent consultation on police and crime priorities made it clear that they want to see police officers in their communities, talking and listening and better understanding the issues they face.
"It's no different with young people – and in my new Police & Crime Plan I will be placing an emphasis on the Constabulary improving the way it engages with our different communities."
The event was supported by Bay Moulton Border Fisheries, The Crown Hotel, Nantwich and Sainsbury's Nantwich.
(Pics: Jim King with the PCC, below, and Adam Biddulph with the PCC, above)