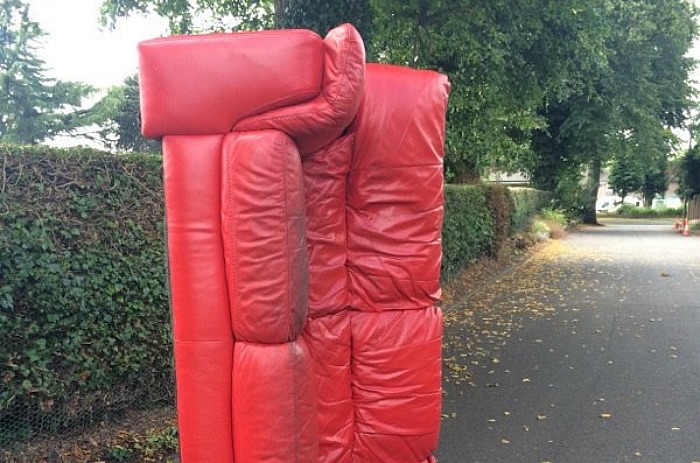 Angry cricket club bosses in Nantwich have slammed fly-tippers for dumping a huge sofa on the club's driveway.
Nantwich CC spokesman Rob Sproston was confronted with this red settee blocking the entry to the club off Whitehouse Lane.
The incident has been reported to police and local CCTV images are being studied to identify the fly-tippers.
Rob said: "It was dumped overnight on the driveway at Nantwich CC.
"CCTV images will be passed to the police.
"It's a sad reflection on society – and it's not even a nice settee!"
The cricket club entrance is tucked away off Whitehouse Lane, so it appears culprits deliberately chose the location.
"We're never had problems with fly-tipping before – but this was at the top of the drive as well."
And the sofa won't bring any comfort to Nantwich's 1st team, as they battle against relegation from the ECB Cheshire Premier League.
Nantwich are currently second from bottom, three points behind third-from bottom Macclesfield.
They are next in action at Whitehouse Lane this Saturday August 27, at home to Cheshire Boughton Hall.