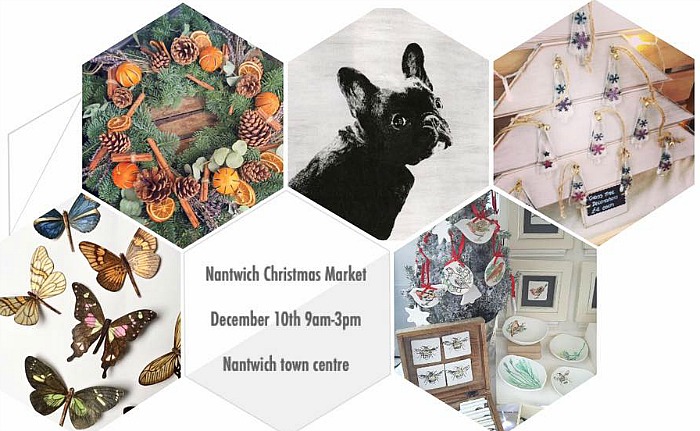 Specialist market firm Vintage Escapades is to stage three events in Nantwich this Autumn.
The events give people a chance to view and buy hand-made goods from local artists.
The first will be a Autumn Artisan Market in the town centre on October 15.
The second is the Christmas Brocante held in Nantwich Civic Hall on November 12.
This will run from 10am to 4pm, with entry just £1.
More than 60 stalls will include gifts, decorations, food and a vintage tea-room.
And the third event is the Nantwich Christmas Market in the town centre on December 10, held between 9am and 3pm.
Organiser Alexis Beech, of Vintage Escapades, said: "All the products are handmade by local artists.
"And it helps to promote a 'buy local' attitude, plus it brings people into Nantwich which helps local businesses too."