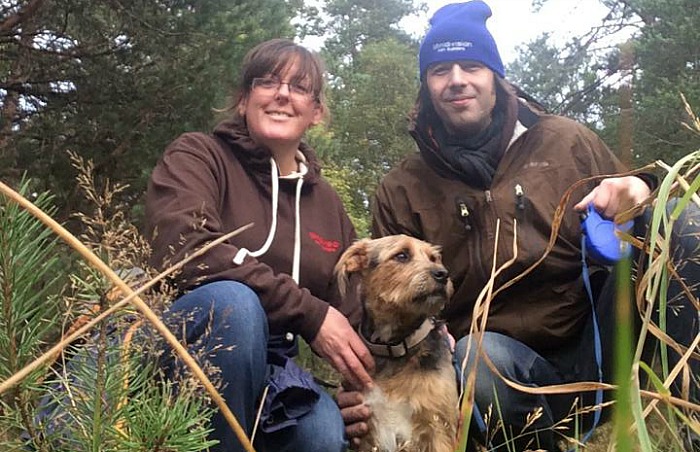 A woman has completed a 60-mile canal walk from Nantwich to Llangollen with her pet pooch to raise money for The Dog's Trust.
Emma Husband and her dog Timo completed the trek over two days along the Shropshire Union and Llangollen Canals.
Emma, 40, has suffered from Graves Disease for nine years, which means she has an overactive thyroid gland.
And the regular radioiodine treatment she receives at Christie in Manchester leaves her very tired and results in some memory loss.
But she overcame this to complete the walk and raise funds for the Dogs Trust.
She chose the charity after seeing the work it did when she took in Timo two years ago.
She and border terrier Timo set out in Nantwich (pictured, right) walking along the Shropshire Union Canal to eventually meet up with the Llangollen Canal.
"Timo, although a reactive dog which stems from fear from his past, dealt very well with meeting new people, runners, cyclists, canal boats," said Emma.
"He even met a frog which jumped out of the grass and startled him, Timo then screeched and backed up nearly plunging himself and me into the canal!"
The pair passed through picturesque villages like Ellesmere in Shropshire.
Emma also conquered her fear of heights by scaling Pontcysyllte Aqueduct – holding on to the barrier with both hands!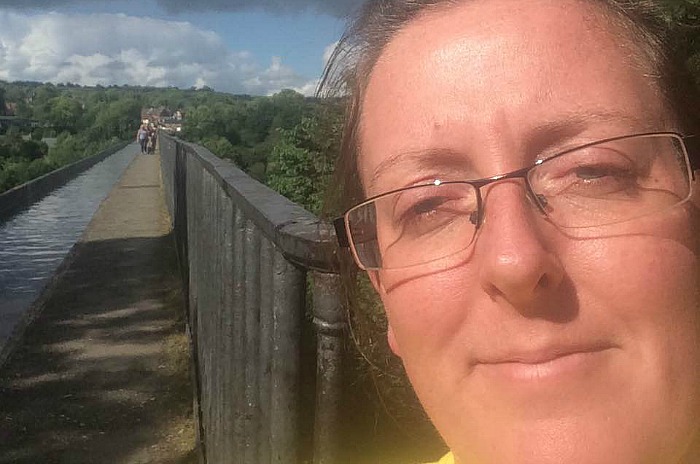 They reached Llangollen at about 8pm on the second day.
"It was hard work and my feet were shredded, but it was well worth it!" added Emma.
Sponsorship is still coming in.
If you would like to sponsor Emma, visit www.justgiving.com/Emma-Husband3 or text TIMO65 £ (amount you wish to donate) to 70070.