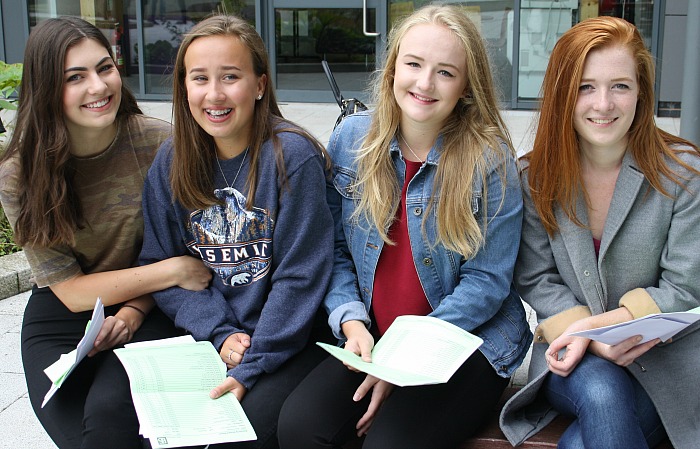 Brine Leas School staff and students in Nantwich are celebrating another headline-grabbing set of GCSE grades.
This year, 78% achieved at least five A* to C grades at GCSE, and 70% of students achieved A* to C including English and Maths.
Over 23% of grades awarded were A or A*s and 35% attained the English Baccalaureate.
Value added at the school remains positive.
A remarkable 29 students gained A* or As in 8 or more of their subjects.
New headline figures for all schools will come out in late September to reflect progress (Progress 8) and attainment (Attainment 8).
Initial figures indicate 82% of students made 3 or more levels of progress in English with 72% being the equivalent figure in Maths.
Brine Leas headteacher Andrew Cliffe said: "With 172 staff constantly working very hard to ensure our students achieve the best grades they possibly can, these results are testament to everyone's efforts.
"This is a period of great change, particularly in education, and yet our headline figures are being maintained.
"As ever there are success stories for children of every ability and the value added figures confirms that this is the case."
Pictured (above) are friends, Orla Nutkins, Sophie Stringer, Beth Kilby and Rachel Hadfield relaxing after receiving their results.
And below, Dylan Reeves, Harry Parkin-Clare, Josh Parker, Will O'Connor, Will Lloyd and Jason Lloyd wait patiently to compare grades, while twins Anna and Charlotte Harding sit and assess their results.
Meanwhile, Emily Young and Gemma Read give Calum Parry a hug and 'pat on the back'.
And proud parents Richard and Pauline Calderhead were on hand to congratulate twin daughters, Sarah and Lucy on their excellent results.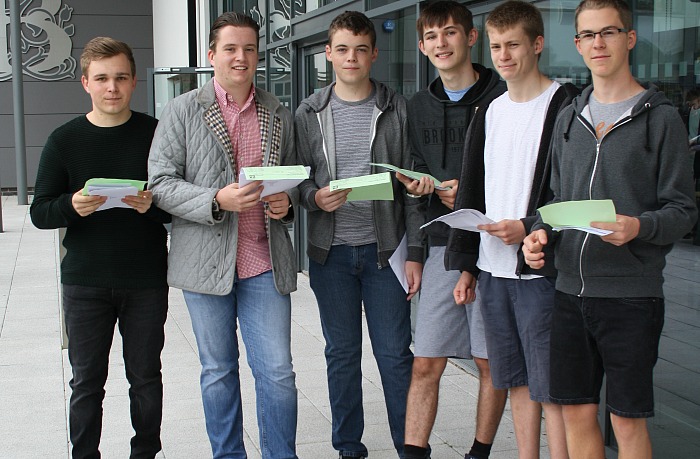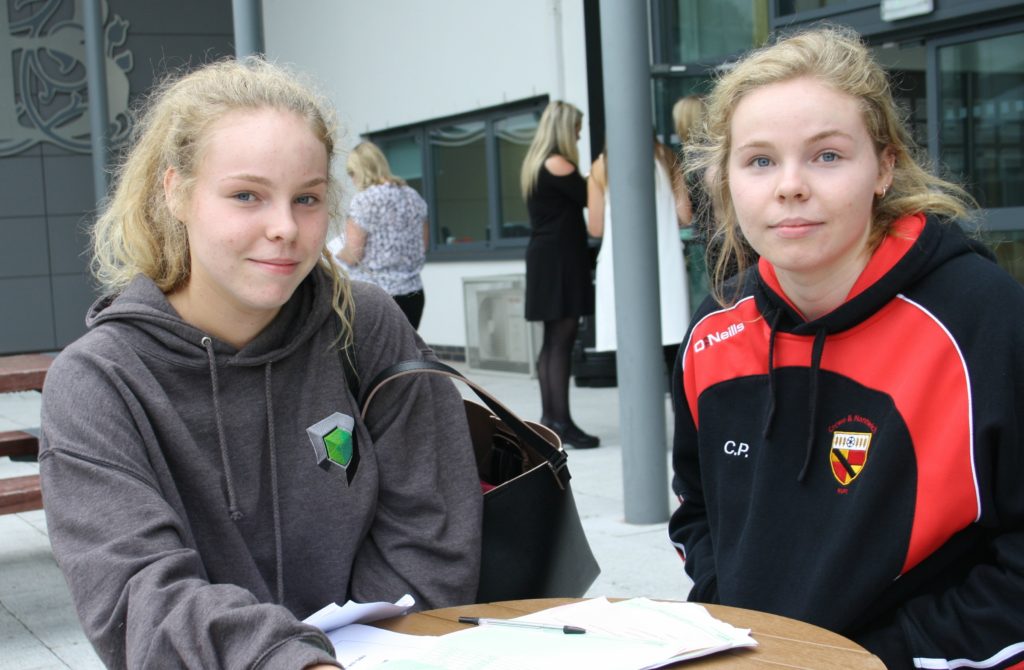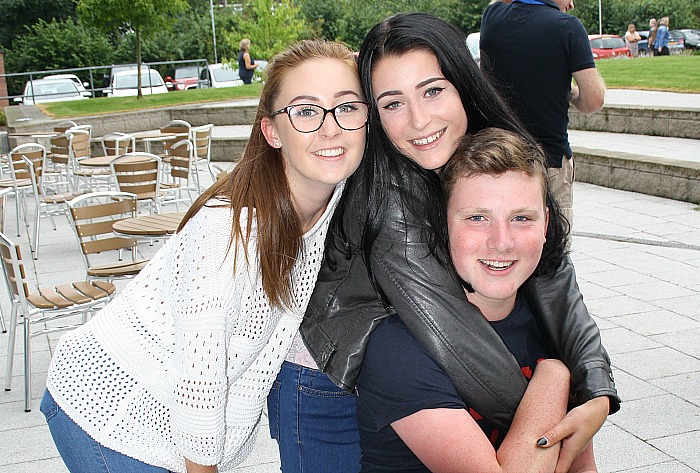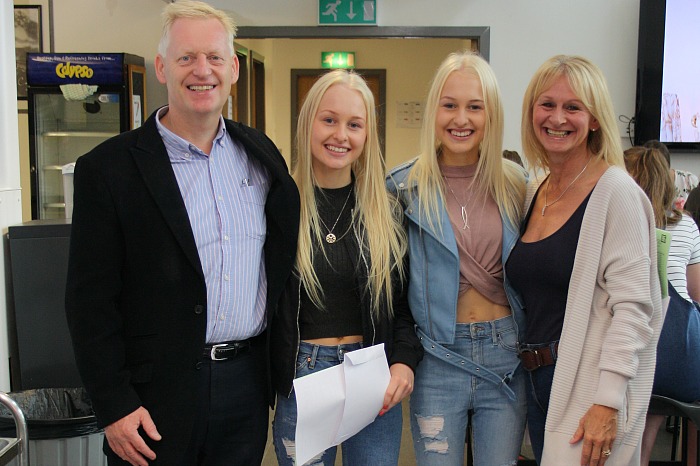 Director of Sixth Form Sarah O'Neill added: "There are a limited number of places still available for BL6 in September."
Anyone interested contact the school on 01270 625663 or email [email protected]