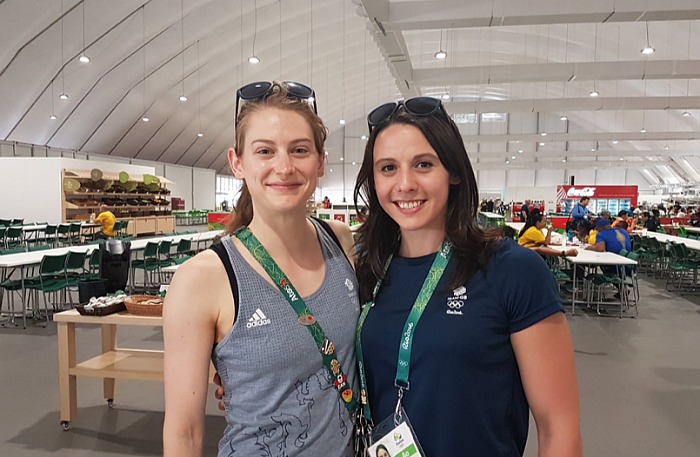 Nantwich's Olympic star Bryony Page enjoyed another nice surprise in Rio – a reunion with an old Malbank School friend!
Bryony, fresh from her amazing silver medal on the trampoline, bumped into her former Malbank Sixth Form friend Yana Radcliffe in a canteen in Brazil.
Yana was in Rio working as a performance analyst for the TeamGB Taekwondo team.
Both students studied A Levels at Malbank with Bryony studying Physical Education, Chemistry and Biology.
As part of the design brief for Malbank's Olympic Boulevard, completed in 2011, consideration was given to the aerial space so Bryony could practise her trampolining routines.
Yana also studied A Levels in Physical Education as well as Biology, Psychology and Art.
And when the pair bumped into each other in the Olympic Village, Bryony couldn't resits tweeting out the nice surprise (below).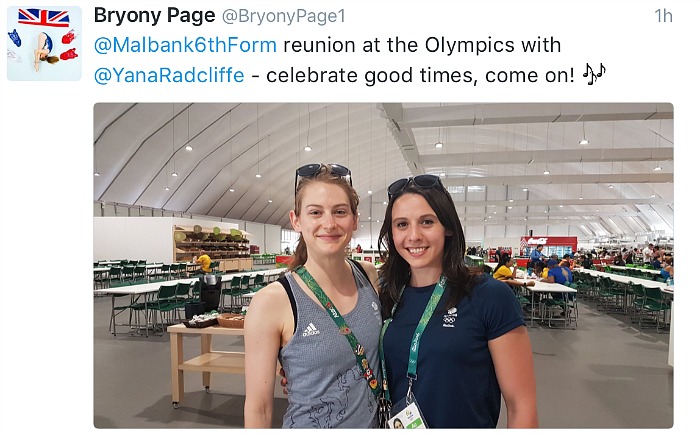 To complete a trio of former Malbank students at the recent Olympics, Henry Weir who studied A levels in Physical Education, Media and Psychology played for the GB men's hockey team.
Angela Miller, business manager at Malbank, said: "We are so proud that Malbank Sixth Form has been represented at the highest sporting level on a global stage.
"It is a great achievement for the local area!"