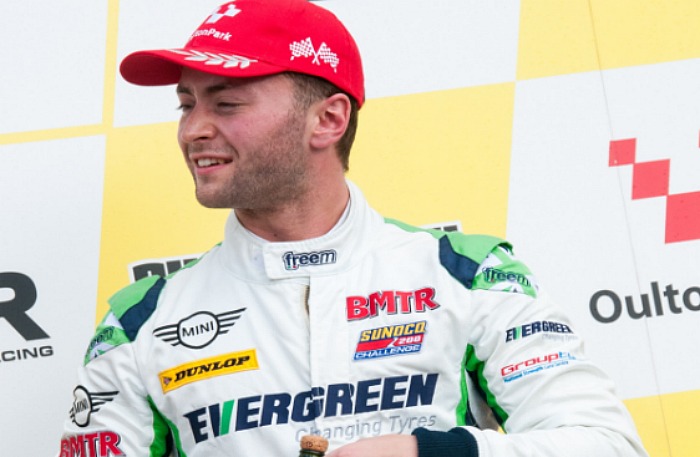 Nantwich driver Rob Smith earned a podium finish in the latest MINI Challenge round at Oulton Park.
Smith produced one of the drives of his career in round 15 of the season, scything through the order from a pitlane start.
The 24-year-old, who works as a body and trim engineer at Bentley in Crewe, lapped quickest on the wet test day to secure his first outright pole of the year.
Smith hit problems in round 14 when he crashed out at Cascades early on.
But he hit back in round 15 later in the day with an inspired tyre call as the weather played a key role.
His top three finish, and several main rivals encountering problems, Smith has closed up on the Championship top six with one round remaining.
"Third was an amazing result from the pitlane," said Smith.
"Henry [Neal], Brett [Smith] and I all decided to go for wets before the start.
"But they were a bit further up the queue in the pits so were able to get through the traffic before I could.
"The team did an amazing job, though, to turn the car around. I definitely thought we had a chance of a win if I'd been able to catch them sooner."
A wet track and a brush with rival David Grady saw Smith spin off in race one and end in the gravel.
So in race two, he had to climb through the order from 24th on the 27-car grid.
He switched from slicks to wet-weather tyres and rocketed through to the top 10 on lap one alone.
Inside a lap and a half, he was into third position and he stayed there throughout the seven-lap race.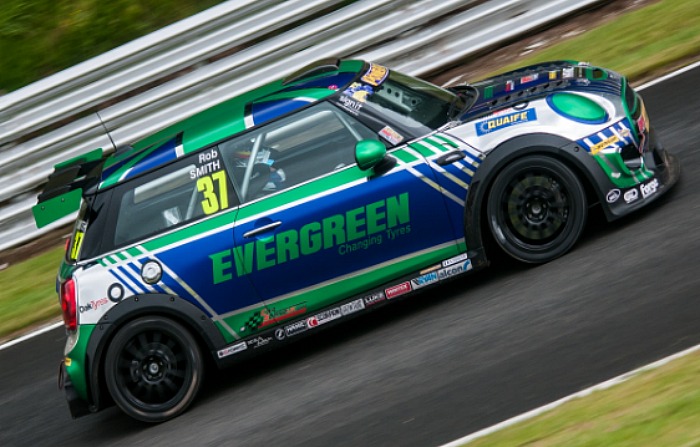 "Race one was just a racing incident," he added.
"It spotted with rain on the grid just before the start and made the track a little bit greasy, so it was difficult to get heat into the tyres.
"The second race was like one of those you hear about or read about where someone's taken a chance on a tyre gamble and it's paid off – a bit of a hero or zero.
"It was a fantastic race for us and great to be back on the podium."
The Championship finale takes place October 29th/30th at Snetterton 300 Circuit in Norfolk.
Smith is currently 7th place on 447 points in the 2016 MINI Challenge driver standings.
(Pics courtesy of Mark Campbell/CarSceneUKMedia)