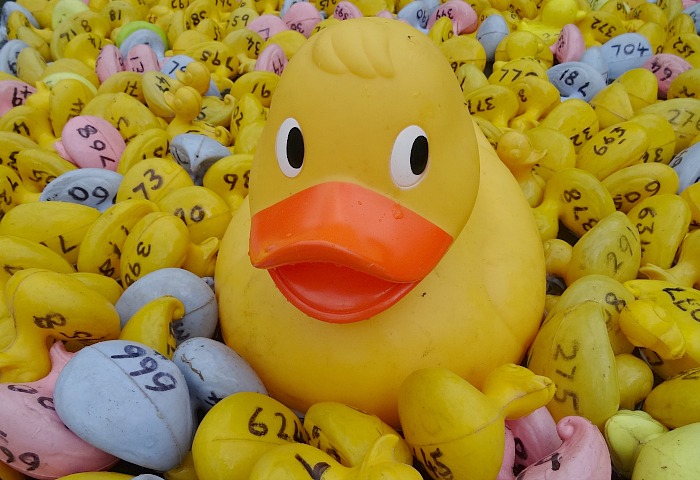 Wistaston villagers will pack into Joey the Swan to enjoy the annual Duck Race.
The event on Saturday September 3 will also feature the popular children's Model Boat Race and will include charity stalls.
Stalls will be open from 1pm, with Model Boat Race at 2.30pm and Duck Race at 3.15pm.
Duck Race tickets are on sale now at £1 each, and there are prizes with first place winning £100, second place £50, and third place £25.
The Children's Model Boat Race (maximum length of boat is 25cm) prizes are first place £10, second place £8, third place £6.
There is also a competition for the best designed boat – prizes £10, £8, £6.
For more information on Duck Race tickets contact Maureen Bellis 01270 663296.
For more information on the Children's Model Boat Race, contact John White 01270 661484.
If your organisation would like to have a stall free of charge, contact Glenys White 01270 661484.
Proceeds raised will go to funding Wistaston Memorial Hall's new kitchen.
The event is being sponsored by Wistonia Electrical & Security Ltd.