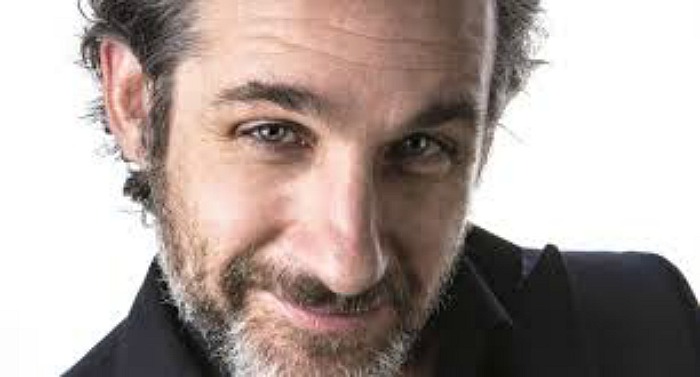 It might be the end of summer, but there is at least one thing to laugh about – the beginning of Nantwich's comedy season, writes Sarah Chapman.
And last night's Very Best of Stand Up show certainly did not disappoint.
Four funnymen brought their own unique brand of hilarity to a lively audience at the town's Civic Hall – and it had a distinctly Trans-Atlantic feel.
All-American boy Russell Hicks was the packed event's compere and his wise-cracking wit went down well.
Hicks appears as though Jack Dee and Dennis Leary had a baby. A horrifying thought, but the
result is much more attractive.
The US comedian is known for his improv style of delivery, which in the main, suited him as the night's MC.
And speaking of MCs, Gordon Southern was next up, bringing his own freestyle rap – shooting from the hipster.
Despite describing himself as a 'homeless Frank Lampard look-a-like', the double-denim-clad
Londoner proved a hit with the Cheshire crowd with his fast-paced one-liners and innovative use of sound.
Geordie Barry Dodds was a gentle contrast. His delivery was friendly and more observational.
All this was topped off by a super-slick spot by headliner Tom Stade (pictured).
Mischievous and at times downright naughty, the Canadian comic had certainly done his homework about Nantwich (or at least given Trip Advisor a quick glance).
He got the Cheshire crowd on board from the off with quips about this weekend's food festival, Hack Green Secret Bunker and Reaseheath's Maize Maze.
Though he targeted a couple of (almost) willing audience members, the main butt of his jokes was himself – a fish out of water and his observations of British life as a foreigner, culminating in a guffaw-inducing analysis of the quintessentially-English daytime TV show Cash in the Attic.
To sum up the night – it's a ten all round.
Ten out of ten for entertainment and the best tenner you'll ever spend on a night out in town.
The Very Best in Stand Up returns to Nantwich Civic Hall on October 7, 2016.
For more details visit www.civiccomedy.co.uk