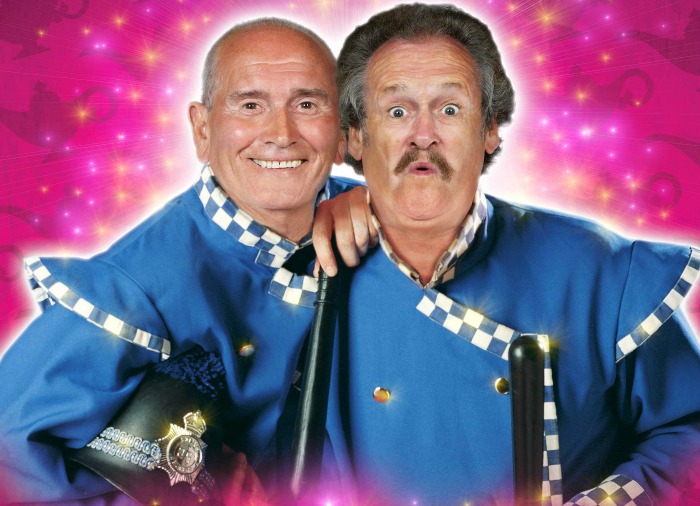 Talented young dancers from South Cheshire's X-Academy will join legendary Cannon & Ball and CBeebies star Sid Sloane for Crewe Lyceum's Christmas pantomime, Aladdin.
Students from X-Academy were chosen during this summer's open pantomime casting at the Lyceum.
Youngsters from dance schools across Cheshire and Staffordshire auditioned for places in the juvenile ensemble.
Established in Crewe in 2004 by principal Jacqui Richards, X-Academy offers classes in dance, drama and music and has over 130 students attending three classes per week.
Pupils perform regularly throughout the year, including during the school's annual show, Dance Around, held at the Crewe Lyceum Theatre.
This year the school were finalists in the 'Dance School of the Year Awards 2016' and many former pupils have gone on to pursue performing arts as a career.
Aladdin's Executive Producer Jonathan Kiley said: "Pantomime is a wonderful opportunity for young people to join in and celebrate the magic of Christmas live on stage.
"I'm delighted this year students from X-Academy are involved and look forward to working with them."
Gordon Millar, Theatre Director at Crewe Lyceum, said: "We are delighted to welcome X-Academy as part of the cast of Aladdin.
"The Lyceum has benefited year on year from local youngsters' talented performances supporting and adding to the wonderful choreography and dance numbers which make our pantos so special."
Jacqui Richards added: "X-Academy is thrilled to be cast as panto juves in Aladdin and can't wait to start rehearsing!
"Our pupils are always proud to perform on their local stage at the fantastic Lyceum Theatre and to be a part of the much-anticipated Crewe pantomime will be a very special opportunity for everyone involved."
Last year's panto, Cinderella, broke Box Office records for audiences, and Aladdin looks set to be even more popular.
Tickets for Aladdin at Crewe Lyceum Theatre, which runs from Saturday December 10 to Sunday December 31, are on sale at the Box Office or bookable online at crewelyceum.co.uk