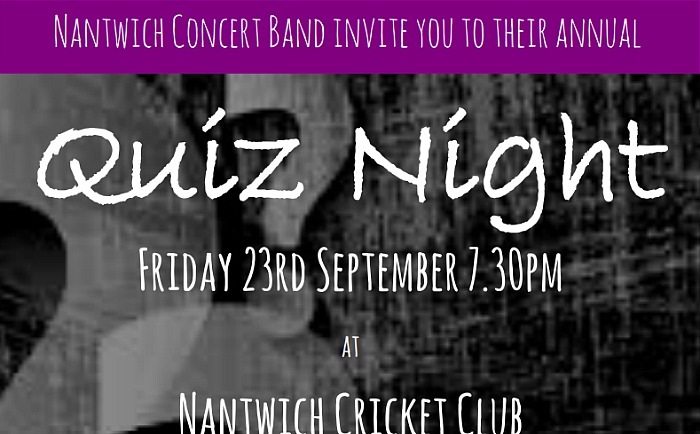 Nantwich Concert Band is to stage a fund-raising quiz night at Nantwich Cricket Club.
The annual event takes place at the Whitehouse Lane venue on September 23.
It is £2 per person with a maximum of six in a team.
There will be a raffle and cork raffle, refreshments will be available.
Nantwich Concert Band are also in action on October 15 when they team up with Nantwich Young Voices for a concert at St Mary's Church.
The performance, from 7.30pm, is in aid of Cancer Research UK.
Tickets are £7 or £5, available from the door or the church shop.
More details on www.nantwichband.co.uk