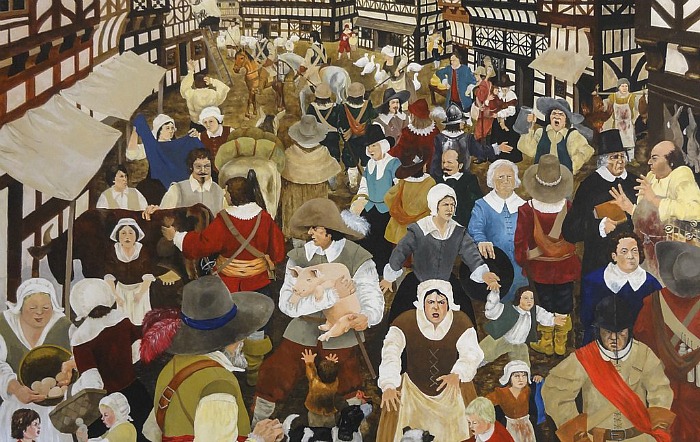 The acclaimed 'Nantwich Besieged' exhibition at Nantwich Museum will conclude with two special talks.
The exhibition, which ends on September 17, recalls the English Civil War around the time of the siege of the town by Royalist troops at the end of 1642.
Life in the Parliamentary garrison town is examined through the eyes of four fictional characters, a lady from the upper echelons of society, a felt maker, and two young people who variously comment on aspects of life at the time.
There is a rare opportunity to view the 360-year-old journal of Thomas Malbon, a local lawyer and sometime registrar, detailing events in and around the town during the war.
Other notable features of the exhibition include a mural depicting the scene in the town as the siege approaches and a model illustrating the battle through which the siege was relieved on 25 January 1644.
Admission is free to the museum and exhibition.
Two talks have been arranged to mark the conclusion of the exhibition this Saturday.
At 11am, Ian Atherton will speak about 'Sir William Brereton, the MP for Cheshire and Commander of Cheshire forces.
And at 2pm, Penny Hebgin-Barnes will speak on Stained Glass and the Civil War.
Tickets for the talks are available from the museum at a cost of £3.50 per talk (£2.50 Museum Members).
Contact Nantwich Museum on [email protected], call 01270 627104, visit www.nantwichmuseum.org.uk
(pic by Paul Topham)