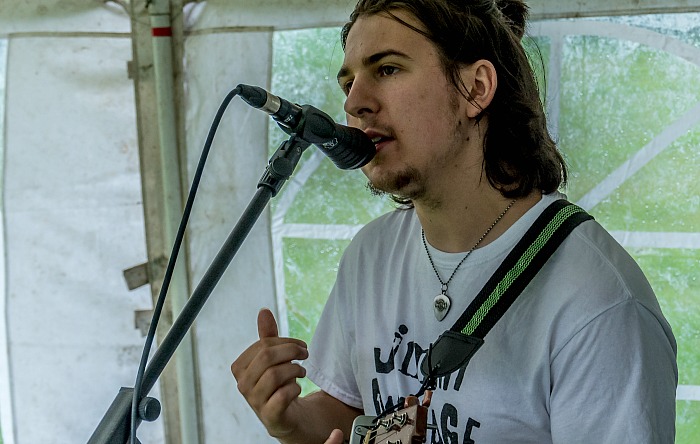 A young Nantwich musician has embarked on a musical marathon – performing 70 gigs in less than 60 days!
And Marc Gallagher, who is studying Music Technology at university, is continuing his 'streak' of shows at venues around the region.
Marc started out on his marathon back on July 27, and has been documenting and promoting it with #thestreaklives on Instagram and Facebook.
The 19-year-old was born and raised in Nantwich and works at the Nantwich Civic Hall.
"I have played gig 70 in day 58, and I hope to grow this as long as humanly possible," he said.
"I am very eager to keep this going, and if there are any music venues, pubs or cafés that would like to have me play at their establishment in order to preserve my streak.
"I have my 20th birthday on September 30 and I'm playing a support slot at the White Horse to keep the streak going."
The former Malbank School & Sixth Form College pupil is now studying at SSR Manchester in his second year.
Marc plays 10 instruments, including piano, guitar, bass, ukulele, banjo, saxophone, clarinet, harmonica, mandolin and violin.
But most songs he performs are with the ukulele.
"I have played as part of various Nantwich groups and acts, including supergroup Band Ombre, The Day After, and The Maple Clouds," he added.
If any Nantwich venues can help Marc keep up his performing streak, contact him on 07522 388867 or email [email protected]
Find out more about Marc at www.marcgallaghermusic.com