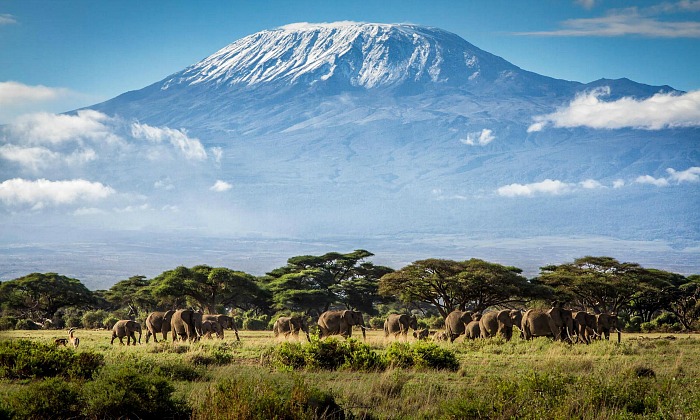 Nantwich folk have a chance to take part in a charity trek of a lifetime – up Mount Kilimanjaro!
The trek will help raise vital funds for Mid Cheshire Hospitals Charity, C.R.Y For Matthew, and Wingate Children's Centre in Wrenbury.
The charities have teamed up with Nantwich network organisation Redshift and Edge Travel Worldwide to open the trek to members of the public.
Scheduled to take place between September 23 and October 2 2017, adventurers will set off to Tanzania shortly before to complete the mammoth challenge.
Participants will take part in an organised six-day trek via the Marangu route up the mountain. The whole trip will take nine days.
Mount Kilimanjaro is the highest mountain in Africa, standing at 4,900m (16,000ft) from the base.
The trip will be led by David Pickles, Tour Leader of Edge Travel Worldwide.
Dave said: "I am honoured to have been chosen to lead this trek for four significant charities and non-profit organisations in Cheshire.
"Trekking up Mount Kilimanjaro is a privilege and I'm excited for the participants who join us in this life changing experience."
Mid Cheshire Hospitals Charity manager Laura Riddle said: "As a group of organisations we are delighted to be able to offer supporters this amazing opportunity to trek up Mount Kilimanjaro.
"It's a fantastic way of supporting local organisations and creating something different and a once in a lifetime opportunity for many people."
There are still spaces left to join the trek, for anyone aged 18 or over, and all levels of fitness.
The cost is £2,600 and participants are asked to raise an additional £1,000 in fundraising for the charities involved.
Anyone interested can hear from the Tour Leader Dave Pickles, on Monday October 10 from 4pm to 5pm at Rookery Hall, Nantwich, during the RedShift Autumn Hub Day.
To join the trek or to find out more information, contact Laura at Mid Cheshire Hospitals Charity on 01270 273248 or email [email protected]